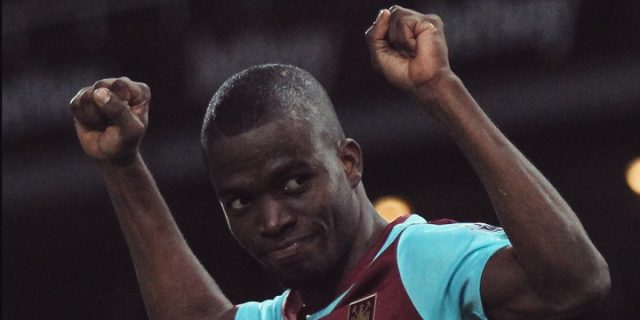 Enner Valencia is hoping to work hard for the rest of the season to try and help Everton secure European qualification and revealed that he also wants to remain at the Toffees once his loan deal ends.
Valencia arrived at Goodison Park on a season long loan deal from West Ham; however he has struggled to establish himself within the first team and is hoping that that can change ahead of the final few matches of the season.
He told the Everton club website, "There are 10 games in which I could play. And those 10 games are vital because what we have to do is seal qualification for one of the European competitions'I'm all about being positive and the best possible way of looking at things. I'm really keen to play.
"It's all about focusing on the present rather than the future. But I can say from my point of view that I would love to stay."
The Toffees will have an option to sign the 27-year-old on a permanent basis once his current loan deal expires. In order to earn a permanent contract though, he will have to deliver some good performances till the end of the season.