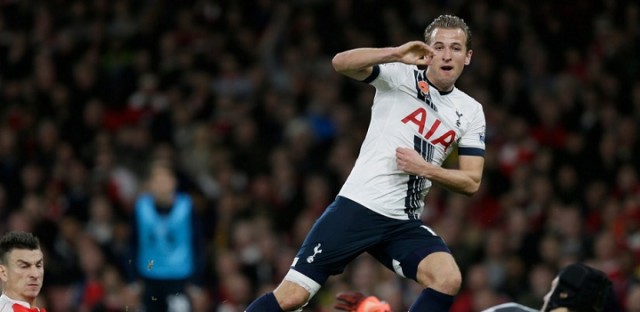 Tottenham Hotspur ace Harry Kane has revealed that he has always thought about becoming the Premier League's all-time top scorer.
The comments came after former Newcastle striker and current Match of the Day pundit Alan Shearer, who is the current top scorer with 260 goals, claimed that the 23 year old would one day break his record.
Despite his young age, Kane has already bagged 68 goals from 108 matches and is more than certain to bag many more especially as he reaches the peak of his career.
Kane reportedly said in response to the comments from Shearer, as quoted by the London Evening Standard, "It's always there as a thought and I think every Premier League striker would love to be the all-time top goal scorer.
"But there is still a long way to go and lot of hard work to be done in that time, maybe even a bit of luck as well with avoiding injuries. Hopefully, I can stay fit and strong."