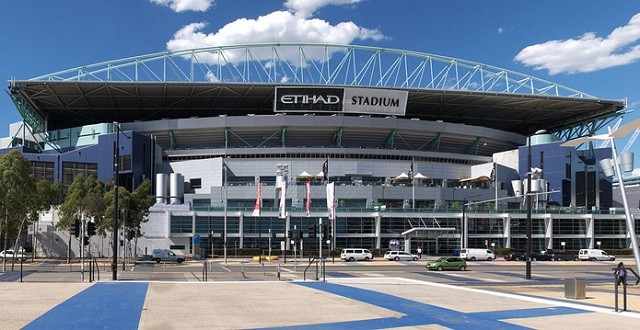 Jurgen Klopp and Liverpool were finally able to shake their bogey last weekend with a 2-1 victory over Burnley. They now travel to the Ethiad to play Pep Guardiola and Manchester City.
The Reds should be confident coming into that match given that they play really well against top-six opponents and that City just lost to Monaco in the Champions League.
Goalkeeper
Manchester City average the 4th-most shots per game so Simon Mignolet will have to constantly be aware of where the shots are coming from at all times.
Right-Back
Nathaniel Clyne may face one of the most exciting young players in the world in Leroy Sane. While much has been said about Clyne's attacking skills in recent weeks, especially after his dreadful shot against Arsenal, his defense is still among the top at his position.
Center-Backs
Joel Matip and Dejan Lovren may finally play together once again after the Croatian's injury struggles. Sergio Aguero is a fantastic striker but Matip and Lovren are capable of keeping him under wraps.
Left-Back
James Milner will have the speed disadvantage against Raheem Sterling but that hasn't stopped the vice-captain from shutting down opposing wings before.
Midfield
With Jordan Henderson still out, Adam Lallana, Emre Can and Georginio Wijnaldum will have to control the match without the captain's fantastic passing. The midfield's pressing will be important to break up a City attack that prioritizes possession.
Right Wing
Sadio Mane should be able to decimate City's defense with his speed when the Reds start a counter-attack. The winger has been Liverpool's best player this year and yet another great performance in a big match would go a long way to solidifying his place at the top even more.
Forward
Roberto Firmino may miss the match once again due to injury but if he does, Liverpool will be without a striker given that Divock Origi is a doubt for this match. While he isn't a natural striker, Firmino is more than capable of destroying whoever lines up in the middle of the City defense.
Left Wing
Philippe Coutinho has a penchant for scoring against the Citizens and a goal in this match would be a great way for him to get back into form as the season comes to a close.