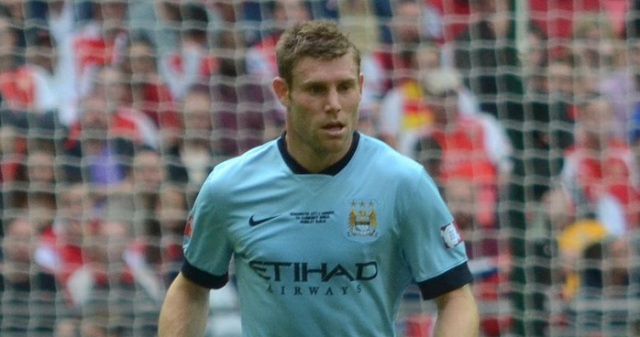 Liverpool's (for now) left back James Milner signed for the Reds on a free a couple of summers back from Manchester City in order to play in the center of the park more often. But once again, he's been shunted out of position due to the manager preferring other options there.
And Milner has taken the time to speak to Sky Sports before their trip to face his former club about the level of talent that has forced him out of the midfield and into the back line.
Milner said "I've been fortunate to play in a lot of good teams," before adding that "as a team this is probably up there as the best team I've played in." Milner, of course, did cite winning two titles at City before his move.
The Englishman also pointed out that his current side didn't have as many stars as the individualistic City sides he played on had, but that his side were essentially a better team.
A lot of this is just talking up Liverpool, but it's easy to see it as well. Milner does have a point. This is a very talented side. No one is debating that. They just lack depth and that winning quality that those great City teams had in the last five or so years. That's where they need to close the gap, and a victory Sunday could help that.