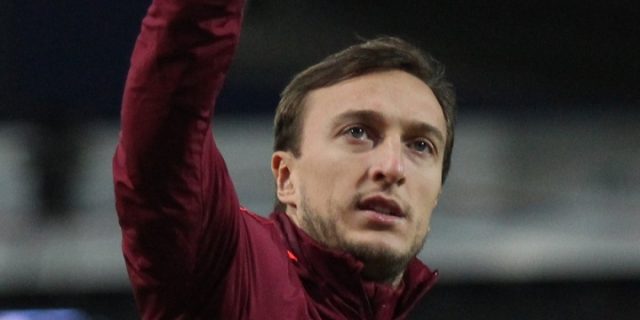 West Ham captain Mark Noble, who is not enjoying the best of seasons, has hit back at fans of the club who are calling for him to be dropped.
Noble has been at the club since he was 11 and is nearing his 400th appearance for the Hammers. Despite not having a good season, manager Slaven Bilic has kept persisting with the Englishman in the lineup.
"If I am really honest, a lot of people who now go to football don't really understand the game," Noble told Sky Sports News HQ."Football is a game of moments now and if someone does four step-overs, they've had an incredible game.
"That's not something I do. It's just football, you've got to live with it. The things Arsene Wenger has done for Arsenal and some people want him out.
"Players like Wayne Rooney, some people want him out of the Manchester United team. That's why we are captains of our clubs, because we can handle that pressure."
Noble does have a valid argument. He may be undergoing a bad patch and may rediscover form with time. At 29, he certainly will still be able to deliver good performances
However it remains to be seen whether he will ever be able to replicate the impressive form of last season, which led to many arguing that he should be called up to the England national team.