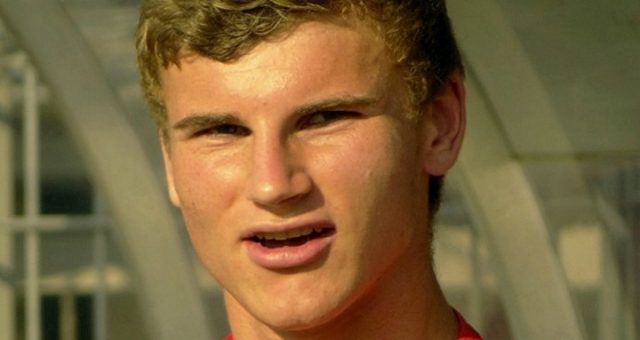 Liverpool Football Club's rumor mill has been turning a lot of late, and they've been linked with midfielder Naby Keita. But today, the Daily Mail reports that the Reds also have a keen interest in striker Timo Werner.
Werner, quite the star on Football Manager, is just 21 years old. The German has scored 14 times this season in 24 appearances for the club that pushed Bayern in the first half of the Bundesliga season. They currently sit second in the table, and look very good for a Champions League place for next season.
Werner is a hard worker and a versatile footballer, and would be a strong option for Klopp. He can play as a striker down the middle, play as a number ten, or be deployed out wide. That kind of versatility is what Klopp needs in order to help improve the quality of his side.
Werner is the type of signing that the Reds should be looking to make. He's very young, and he looks like he has plenty more to grow into. Werner might cost a pretty penny as he has a contract until 2020, but this is the sort of move that must be made in order to move the team forward.