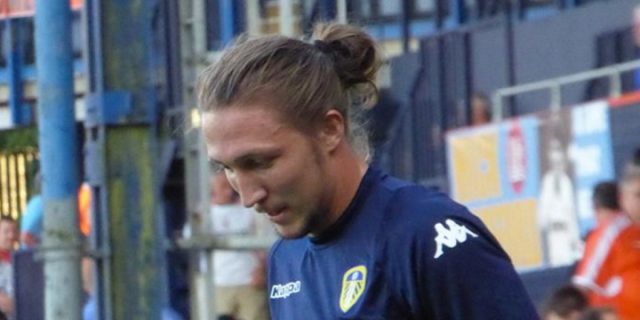 Leeds United's Kyle Bartley has jokingly taken a swipe at Luke Ayling, claiming that his team-mate does not wash his hair too often.
The two are close friends having played together during their time at various Arsenal youth squads and share an apartment. Bartley also went on to reveal during a question and answer session that Ayling's hair does not smell too good due to him not washing it very often.
He said, "It's not nice, I'll tell you that. It's a tricky one, it's probably just sweat if I'm honest with you. He doesn't wash it that often.
"He's got a routine where he washes it like a Wednesday before every away game, so it's really not that often. So yeah, it doesn't smell great and it'll probably get even worse with the new baby."
Ayling and Bartley have gone on to establish themselves as key players of the Leeds United squad this season and will no doubt be hoping to be playing in the Premiership next season.