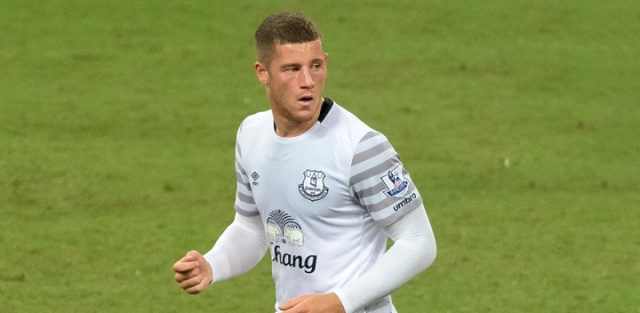 Everton's Morgan Schneiderlin believes that his team-mate Ross Barkley has the potential to become a legend for the England national team.
Barkley has been overlooked for the last three England games. However his recent good performances, including setting up two of the Toffees three goals against West Brom during the weekend may be enough to convince Gareth Southgate to call him up.
Schneiderlin said, "Ross is a very, very good player. He's a player who has every quality to be… one of the greatest players in England. I'm not the (England) manager but he deserves to be there and show what he can do."
After being criticized by boss Ronald Koeman for inconsistent on-field displays, Barkley has responded with fine displays on the pitch.
England manager Southgate is set to name his England squad this week ahead of a friendly against reigning World Champions Germany on March 22 as well as for a World Cup qualifier against Lithuania four days later.