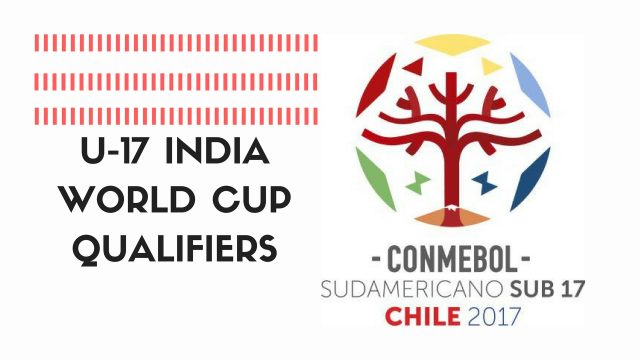 The Chile U17 vs Ecuador U17 CONMEBOL World Cup qualifying match will take place this Thursday, March 16, 2017 (4:00 PM Pacific) at the Estadio el Teniente. The competition being held in Chile will name the four national teams from South America to represent CONMEBOL in October's 2017 FIFA U17 World Cup in India.
Chile performed well in the first stage of the tournament as they finished 1st in Group A with 8 points after 2 wins, 2 ties, and 0 losses. The team coached by Hernan Caputto has continued to play well during the final stage group as they sit in 2nd place with 6 points after 2 wins and a loss against Paraguay. This Thursday Chile is favored to win over Ecuador due to their better overall performances and the support from their home fans. A win will qualify them into the World Cup in India.
Ecuador finished in 3rd place of Group A behind Chile and Colombia after earning 6 points. The team coached by Javier Rodriguez has suffered during the final stage after only earning 1 point in three games. Ecuador is urged to obtain the win against the tournament's host otherwise their goal of finishing within the final four with a trip to India will seem unobtainable.
How to Watch Chile U17 vs Ecuador U17
The Chile U17 vs Ecuador U17 match will be broadcast this Thursday, March 16, 2017 at 4:00 PM Pacific:
TV Schedule: Not televised in USA
Watch Live Online: No Info