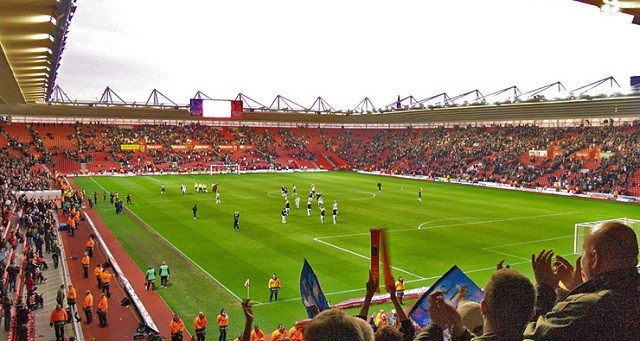 Former Southampton striker Matt Le Tissier knows all about scoring goals for the Saints. Le Tissier consistently scored important and brilliant goals for the side back in the 90s and early 2000s. In over 400 matches, he scored 161 goals for them. Many of them were goal of the season contenders.
And now, he's taken the time to talk about the Saints' newest goal scoring sensation, Manolo Gabbiadini. The Italian has hit the ground running at the club by scoring six goals in just four matches thus far.
Speaking to Southampton's official website, Le Tissier said, "We've signed a very good centre forward," before adding that "there's not many strikers who are that sharp in the box." Le Tissier is spot on on both accounts here.
Gabbiadini does what many strikers just can't do. They get in behind very cleverly. He reminds one of Inzaghi or Klose with his movement, but he's young and dynamic as well! Those qualities can see him help the Saints drive forward to even bigger heights once next season begins.