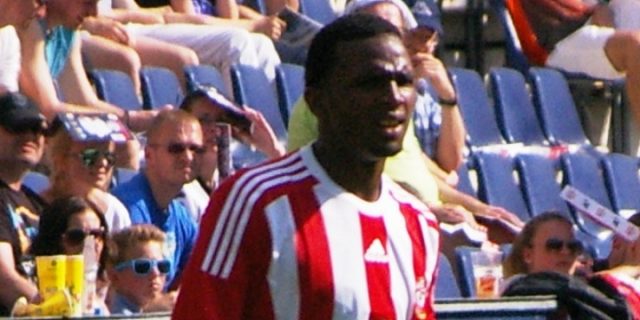 According to the Southampton Daily Echo, Southampton might be losing one of their right backs this summer. Cuco Martina, a man from Curacao, may not be needed any longer as the Saints appear to have their fill at right back.
With Cedric Soares as the clear number one, and Jeremy Pied working his way back in, it would appear that Martina will not be required for much longer. Martina hasn't made very many appearances for the side, but he's always been a fun player to watch.
Martina is quite explosive and a great athlete, and he could serve a number of sides very well. Who could ever forget that strike he had against Arsenal? It was a true beauty to watch, and that alone could be enough to turn the heads of some punters should he fail to resign with the Saints.
Last summer, Everton were interested in him, but they weren't able to sign him due to the injury to Pied. However, Martina hasn't seen much time as Cedric has been fantastic.
It really does look like Martina will be out of the club soon, no matter what happens with Pied and Cedric. Martina has played his part well, and it'd be fitting to let him make the ultimate decision on this one after serving so admirably for the club.