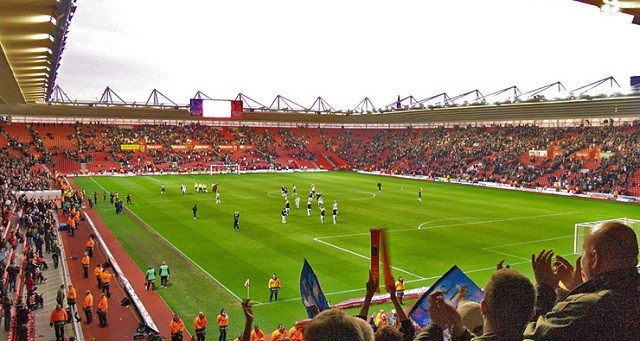 It's been a whirlwind month and a half for Southampton striker Manolo Gabbiadini. The Italian came to England on the very last day of the January transfer window from Napoli, and has absolutely hit the ground running. He's scored six times in four matches in all competitions.
He's now gotten further recognition as well as he's been awarded the Fans' Premier League Player of the Month award. This award is voted on by the fans, but it's still quite an achievement to receive it. Gabbiadini, not counting cup matches, has four goals in just three matches.
To win the vote, Gabbiadini had to go through the likes of Harry Kane and Romelu Lukaku. But there's really no doubting the fact that he deserved to win this award. Sure, the EFL Cup would've been bigger, but this is still the right decision.
Gabbiadini has breathed new life into the Saints, he's been scoring goals, and he's turning heads all across Europe as well. He's been just the ticket for them, and they will hope he can continue in this vein of form.