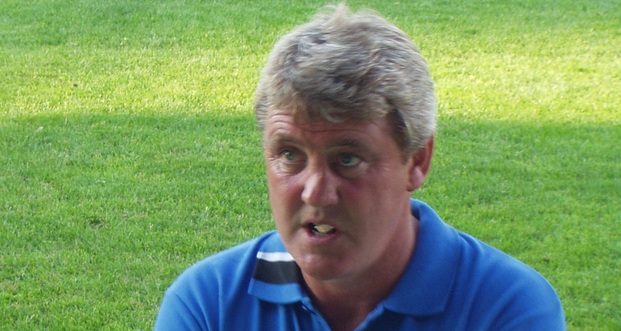 Aston Villa manager Steve Bruce isn't a very shy man. It seems like he will talk about just about anything you like when he's asked. And sometimes, even when he's not. Ahead of his side's match at home to Sheffield Wednesday, Bruce talked about the squad when he first arrived at Villa Park.
Bruce said to the Birmingham Mail that, "They were nowhere near before. I'm talking about high-intensity, physicality, I don't think you can put it down to just fitness but you have to get to a certain physicality because that is what the Championship demands."
His side have improved somewhat, especially after spending a lot of money in January. The huge turnover had made results difficult to begin with, but Bruce knew that the moves were necessary to increase the side's profile heading into a second consecutive season in the Championship.
What this sounds like is that the Villa players who had suffered relegation believed that they would easily be able to walk back into the Premier League.
Fitness only wanes when the body is either too old or when the mind doesn't want to push itself any longer. The latter seems very, very likely to have happened, and it explains why they got off to such a poor start.