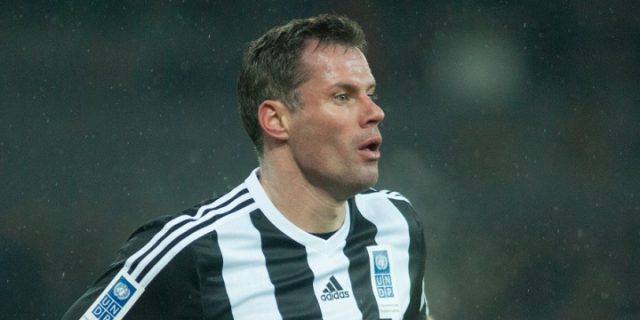 Here's some news that will shock no one. A former Liverpool legend is in conflict with someone from Manchester United. Jamie Carragher, now a pundit all over television and the internet, has apparently upset current United midfield battering ram Maroune Fellaini.
Fellaini was speaking to Sport Voetbal Magazine when he was informed of being called a 'menace' by Carragher back in May 2016. Responding to this claim now, Fellaini said that Carragher was the "champion of blah-blah and the world champion of breaking legs."
Carragher then replied with "just Man United legs" on Twitter. That'll really silence them there, Jamie. This whole thing is fairly silly to be honest. We all know that both men have made a profession out of hitting other players with hard tackles.
Carragher never had much speed or crazy physical prowess, so his game was based on his mind and making strategic fouls and hard tackles. Fellaini is a bruising type of player that is absolutely necessary in the middle of the pitch.
Both have had their lows, but they've also had their highs as well. Let's hope this feud either ends quickly, or goes on and on without end for years to come!