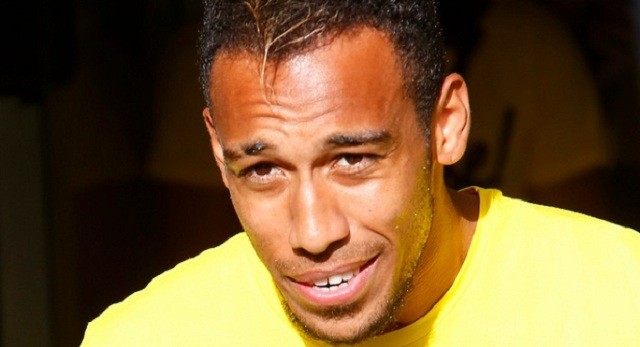 Liverpool manager Jurgen Klopp is no stranger to Borussia Dortmund striker Pierre-Emerick Aubameyang. Klopp managed the Gabonese striker for one season, and he saw him net a goal in front of the Kop last season in the Europa League quarterfinals.
And now, he's being urged to sign him up for Liverpool by the BT Sport duo of Gary Lineker and Steven Gerrard. Lineker said (via HITC) that "He's exactly what Liverpool need, isn't he Steven."
Gerrard responded with "Yeah, he attacks the frame all the time and he gets tap ins because of his movement," before saying it'd be tough to sign him while he's in this type of form.
There's no doubt whatsoever that the £71million-rated Aubameyang would improve Liverpool. He would give them the speed they need at the top of the pitch along with someone who can finish very well. But they also would have to pay a pretty penny for him, and they will find it very tough to match what other sides can pay.
Aubameyang has admitted to wanting to play for Real Madrid, and he's at 27 years of age right now. Because he's a bit of a later blooming footballer, he might just have to make that move now if he's to do it. So, a move to Anfield seems very unlikely, no matter how many people suggest it or want it as this point.