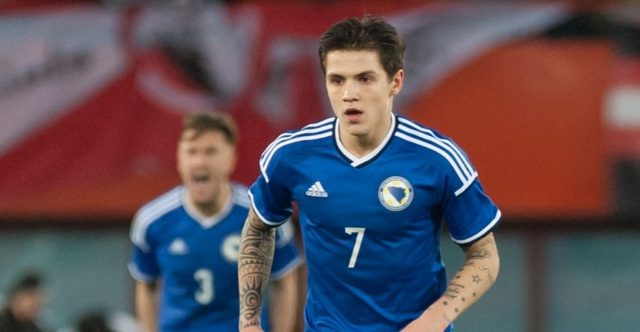 Everton midfielder Muhamed Besic has made it his personal aim to play for the Everton first team before the end of the season.
The Bosnia and Herzegovina international has been on the sidelines since last August after suffering a cruciate ligament injury while playing against Manchester United during Wayne Rooney's testimonial match.
He said, "I would play a game now for Everton's first team but there are people who know better and they will take care of me.
"If I get some Premier League games that would be great but I'm not looking too far. I just look from day to day and train until the medical staff say I am ready."
Besic has admitted that he is not completely back to fitness and that the clubs training staff is taking a cautious approach to his rehabilitation. Although he is in his fourth week of his return to train with the first team, he is still unable to complete entire sessions.