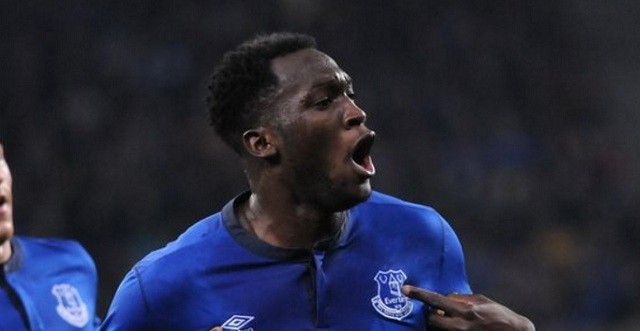 Everton legend Duncan Ferguson has presented Romelu Lukaku with the record breaker award after he become the club's record goal scorer in the Premiership by scoring in Everton's 3-2 loss to Tottenham during the weekend.
Lukaku took his tally for the Toffees to 61 to beat the previous record of 60, which was held by Ferguson himself. Ferguson who now works as an attacking coach for the Merseyside club, was full of praise for Lukaku and said that he admires his "real hunger for scoring goals".
The Belgian international also spoke positively of Ferguson, admitting that he owes a lot to him. Lukaku said as reported by the Daily Mail, "He's the one who's willing to help me with my finishing. It's been a nice journey and we're happy with the work we've done."
There has been much speculation over the future of Lukaku, with many reports linking him to some of Europe's most elite clubs due to his fine goal scoring record this season; however it looks likely that he will sign a contract renewal until the summer of 2022.