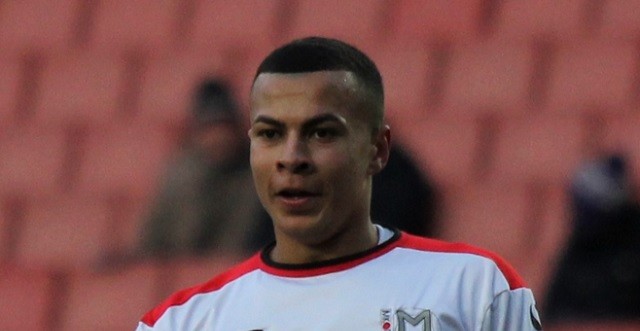 Chelsea legend Frank Lampard believes that there is no validity to the comparisons being made between himself and Dele Alli, however he does admit that the 20-year-old could one day threaten his goal scoring record.
Lampard is the Premier League's fourth highest scorer with 177 goals and is the only midfielder in the top 15.
After displaying promising form for Spurs, Alli has earned comparisons with English legends such as Steven Gerrard, Paul Scholes and Lampard himself.
The youngster however scored his 20th goal before the other three and recently netted his 13th goal of this season during his team's 3-2 victory against Everton on Sunday.
Lampard told Sky Sports when asked about the comparisons between himself and the Tottenham sensation, "Alli has different strengths to me and I think now he is playing that bit further forward.
"His responsibility as a defender has completely gone. I have to say I agree with that decision, because when he's so clinical, when he makes such good runs around the box and is scoring so often with two really solid midfield players behind him, why does he need to get involved in that?
"Get him up where he can really hurt teams. He's got probably the in-form striker in the league up front [Harry Kane] and him behind. Those two at the moment are deadly."
Alli is playing in a different generation than Scholes, Lampard and Gerrard so comparisons may be a bit unfair.