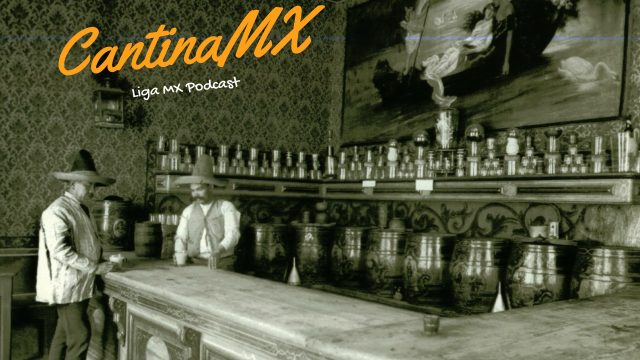 Welcome to another edition of the Cantina MX where Mexican futbol is on tap and the conversations are always lit. On this episode Fut Mex Nation's Steve Graff drops by for a pint and to talk about CONCACAF U-20 World Cup qualifying and why not CONCACAF Champions Cup too!
Chivas la Cruz-Azuleo (1:28:00)
Fresh off winning back to back Clasicos Las Chivas traveled to the Lancadon jungle to take on the Jaguares of Chiapas. What started as a promising match soon turned to a nighmare finish for Chivas that were unable to hold on to a two-goal and crashed to the tune of a 4-3 defeat. Cantina regular Joely was not surprised but Jaguares excellent play as they fend off relegation have proved pleasant to say the least.
Club America's Whipping Boys (Min: 1:05:30)
Speaking of Cruz-Azulear the Cement Mixers suffered yet another defeat against cross-town rivals America at the Azteca stadium. Despite the pressure being on the Aguilas, which had lost 1-0 against Chivas the previous week, Paco Jemez men were hardily beat two-nil. Did America boss Ricardo Lavolpe's mid-week claims that the Spaniard was selling "smoke and mirrors" get to him? The Cantina crew certainly thinks so and regret pumping sunshine to last weeks guest and Azul faithful Jason Marquitz that the Maquina Cementera would get back on track.
Chep Guardiola's Undefeated Streak (Min: 17:52)
Santos Laguna are the only Liga MX team to remain undefeated in league play. The Cantina discussed how the squad is doing under the guidance of former Mexico manager Jose "Chepo" de la Torre. Cantina barfly Dan from Escondido was beginning to lose faith in star striker Julio Furch and the team losing points due to last minute goals. The discussion unfolded as the Laguneros hosted America in Copa MX play. And to Dan's delight the Argentine answered with a brace including a 92nd minute strike to undo America's 90th minute draw!
Veracruz Violence or Ferretti's Threats (Min: 21:50)
News of the violence that unfolded last week at the Pirata Fuentes stadium – with Tigres boss Ricardo Ferretti hurling threats at the Veracruz faithfull – reached the Cantina. Have hooligans taken over Veracruz's stadium? Was Ferretti right in telling the Red Shark fans that "they will get what's comming to them" when they visit Tigres' stadium? After a couple of drinks or lines everything begins to make sense or not.
CONCACAF Under-20 Championship (Min: 49:26)
Mexico's U-20 suffered a momentary meltdown by losing 1-0 to archrivals the United States and then bounced back with a 6-1 win over minnows El Salvador to qualify for the FIFA U-20 World Cup! Keeping a close eye on the tourney was Steve who shared his views on the Tricolor's highs and lows.
Last Call (Min: 2:08:45)
Panelist Juan Uribe joins the call late and brings in Chiva v Chiva debate as well as what a Pro Head Coach should wear on the sidelines. Sweat pants or whatever Bielsa sports! We also say farewell to the loads of listeners as well as our special guest by playing the Aguilas Hymn!
Thank you for joining us this week and remember to follow us every Wednesday through several platforms shown below, or here via FutnSoccer.com!