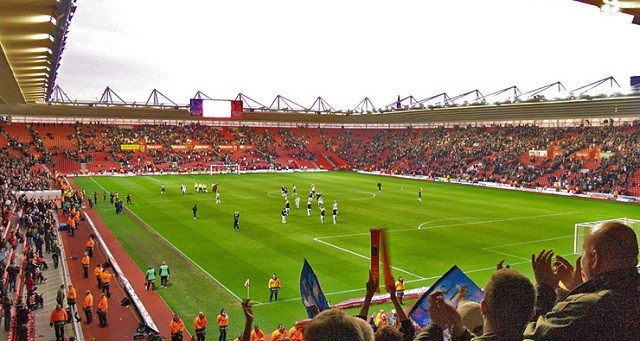 After yet another goal in Southampton's 3-4 win at Watford on Saturday, Manolo Gabbiadini has had his praises sung by former teammate and Watford man Stefano Okaka.
Okaka, who has impressed in periods at Watford this term, has called for Gabbiadini to get the chance to move to Madrid if his form continues. Speaking to the Daily Express, Okaka said "He was a fantastic player because he is so clever." He then said "if he plays like this (next year), he'll be at Real Madrid."
Okaka may not be too far off the measure here, if Gabbiadini can continue the scoring. The Italian man was quite a good scorer for Napoli before being cast to the bench for whatever reason. And he's hit the ground running with the Saints, scoring six times in just four matches.
The Italian has certainly rejuvenated a stagnating Southampton side, and it's sure to give them a lot of relief as they move forward throughout the remainder of the season.
But as Southampton have seen time and time again, success for them often leads to someone else swooping in for their stars. Might this be the case when one of the big boys come calling once again?