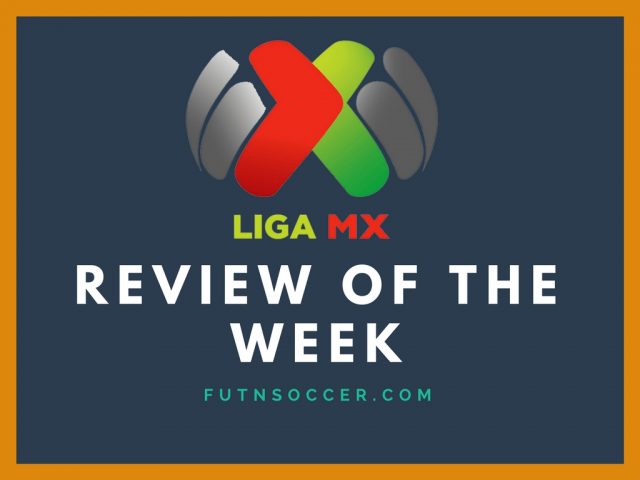 Jornada 9 has come and gone, and ushered in a great mix up in the 2017 Clausura table.  For starters, Morelia are no longer in the relegation zone, having surpassed Veracruz.  Xolos lost their top spot, Querétaro lost their liguilla spot, and Santos Laguna lost their first game of the year.  But, for every loser, there has to be a winner of course.  And for every winner, there has to be goals.  There were quite a few fantastic goals this weekend, but here is my pick of the lot.  Read on to find the five biggest takeaways from this weekend in Liga MX.
5
Clásico de Cociente
Neither Morelia nor Veracruz are considered a "big team" in Mexico, nor are either having particularly good seasons.  But, this match was undoubtedly the most important of the weekend, and had serious implications on the relegation fight.
Morelia entered the match two points behind Veracruz, but managed to defeat Los Tiburones 1-0, thanks to a penalty from top scorer Raul Ruidiaz.  For the first time in 2017, Morelia are not in last place in the tabla de cociente.  Things are beginning to look grim for Veracruz, who had a hot start but have not even scored since jornada 5, which was also the last time they earned any points.
4
Santos Defeated
Santos Laguna were the last remaining unbeaten team in Liga MX heading into their Sunday clash with Pumas UNAM, but were is the key word.  Santos fell 2-1 at Estadio Olímpico, only scoring a consolation goal in the final minutes of the match.
On the other side of the coin, this was a huge win for Pumas, who needed to bounce back after their recent exit from the CONCACAF Champions League.  Nicolás Castillo has emerged as the most dangerous player in the league hands down, and is leading the scorers' table with six goals this season.
3
Tigres Continue to Climb
Make it seven points in three games for Tigres, who are now just a single point behind the 8th seed, and look to be finally playing to their potential.  Los Felinos defeated Puebla 2-0 at Estadio Cuauhtémoc, with the high profile signing Eduardo Vargas scoring his second goal for the club.
In addition to their recent league success, Tigres have advanced to the semifinals of the CONCACAF Champions League, having defeated Pumas in the quarterfinals.
2
Pachuca Upset Xolos
On Friday night, two of the top teams in the league clashed at Estadio Caliente.  Xolos entered as the superlíder, with Pachuca a few points back in third place.  When Tijuana scored just before halftime, the result seemed predictable.  Xolos have a knack for winning at home, and it looked like this time it would be no different.
Pachuca, however, responded with goals in the 50th, 60th, and 73rd minutes to seize control of the match.  Xolos would cut into the lead with an extra-time goal, but it was too little too late.  Also worth noting, Manuel Lajud, who has been nothing short of fantastic for Xolos this season, made a horrible blunder which led to the third Pachuca goal.
1
Cruz Azul Delight
It's been a while since we've said that.  La Maquina won 2-0 over Chiapas and looked good while doing so.  This was the club's first victory since jornada 1, and thus only their second of the season.  The surge came around the 65th minute, when Cruz Azul's Ángel Mena unleashed this rip into the top corner, giving La Maquina the lead.
Joao Rojas would double this lead just a minute later, securing the three points.  Cruz Azul probably won't make the liguilla this year, but the win is important as they will almost certainly be players in the relegation fight next season, so any extra points now will go a long way down the road.