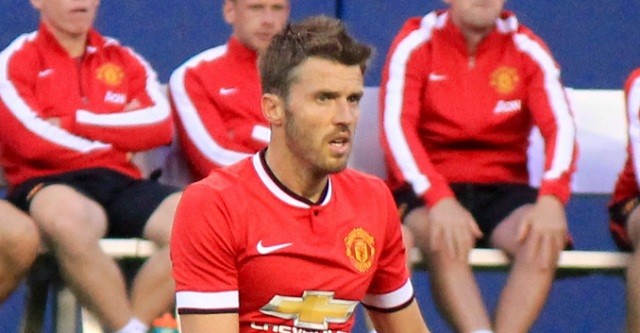 Michael Carrick has seemingly ruled out a move to Newcastle United after indicating that he will not play for another team in England.
Carrick was a product of Wallsend Boys Club and supported Newcastle growing up but rose to the prominence via a move to West Ham at a young age.
Newcastle have had interested in bringing the veteran back to his hometown over the past few seasons. It is believed that over the past two seasons, when possibilities of him leaving United arose, SteveMclaren and Rafa Benitez both made inquired about his availability.
Neither attempts materialized at the end and Carrick has now confirmed that he will not play for another club in England.
"I have had so many good times here that I couldn't play anywhere else in England. I must admit I would find it difficult to play anyone else in this country after playing here. I don't think I could do that," he told ESPN FC.