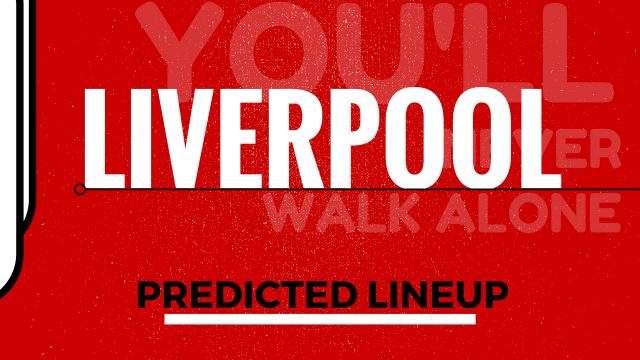 Jurgen Klopp and Liverpool seemed to have not gotten anything done during their break in Spain, since they lost 3-1 to Leicester in their first match back.
They now face Arsenal in Anfield in what could be Arsene Wenger's last visit to Anfield as the Gunners' manager. While morale around the club may be low coming into this match, the one thing Liverpool have going for them is that they play very well against the top Premier League clubs.
As long as they don't forget that, the fans in Anfield should see a much better performance.
Goalkeeper
Simon Mignolet was let down by his defenders against Leicester. While he doesn't inspire much confidence in his ability to protect the Reds' goal, he still makes some great saves.
Right-Back
Nathaniel Clyne had a ton of freedom down his flank in the first meeting. If he has the same amount of space in this match, he will have a few opportunities to cross the ball in.
Center-Backs
The Reds' strongest defensive pair may finally be reunited now that Dejan Lovren has returned to training. If Lovren starts alongside Joel Matip, that gives Liverpool a much better opportunity of keeping the Arsenal attack at bay.
Left-Back
James Milner should have a much better performance than when Alberto Moreno almost single-handedly cost Liverpool the match.
Midfield
The midfield is important in every match but with Jordan Henderson still unavailable for this match, Adam Lallana, Emre Can and Georginio Wijnaldum will have to pickup the slack and massively improve from their performance against Leicester. They couldn't get any passes going against the Foxes and that killed any attacking momentum that Liverpool generated.
Right Wing
In his first official match as a Liverpool player, Sadio Mane absolutely eviscerated Nacho Monreal. No matter who lines up across from him, be it Monreal or Kieran Gibbs, Mane should still use his speed to get by them.
Forward
Roberto Firmino has been in a major slump in recent weeks. While the entire squad has been playing below their abilities, Firmino just hasn't been able to find opportunities to score. Because he isn't the type of forward who can score from almost nothing, his effectiveness drops significantly when he and the rest of the team can't create chances like they did earlier in the season.
Left Wing
Philippe Coutinho scored a brace in the first meeting and he should be confident in finding more opportunities to score. Hector Bellerin has Coutinho beat in terms of speed but there is no way the Spaniard can handle the magician in space.