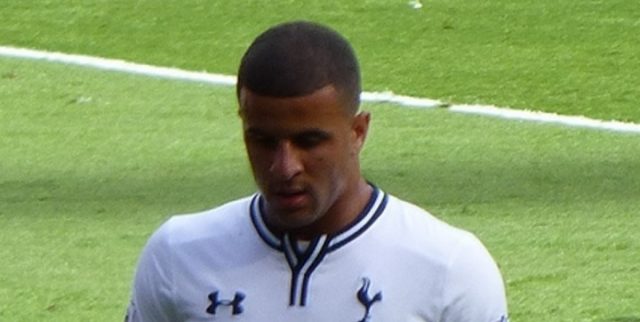 According to the London Evening Standard, Tottenham's Kyle Walker has become a possible target for Barcelona as the Spanish giants look to find a suitable replacement for Dani Alves.
26-year-old Walker has established himself as one of the elite defenders in the Premier League this season and is flourishing under manager Mauricio Pochettino.
He signed a five year contract extension with Spurs in September and according to reports wants to see out his career at White Hart Lane.
Walker will be unlikely to leave at a low price, however Barcelona are capable of paying a high amount and the chance to play for one of the most elite clubs in Europe may not come again for the right-back so it remains to be seen whether he will be interested.
Barcelona failed to find a replacement for Alves, who departed last summer, and have opted to rotate Sergi Roberto and Aleix Vidal. However, Vidal has been ruled out for the rest of the season recently.