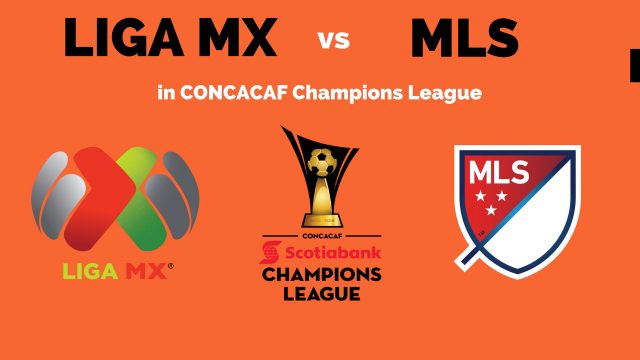 The USA-Mexico soccer rivalry runs deep.  In North America, soccer has always been Mexico's game, and for decades they dominated the circuit unopposed.  With Americans taking an increased interest in soccer, that domination has waned slightly over recent years.  USA can legitimately challenge for the Gold Cup, and of course scored a famous victory over Mexico in 2002.
But at the club level, things have never been better for Mexico. For all the talk of MLS being one of the fastest growing leagues in the world, American (and Canadian) teams have failed to show up on the continental stage.  With the final edition of the CONCACAF Champions League as we know it quickly approaching, let's take a closer look at the Liga MX-MLS rivalry, not from a business standpoint, but from the results on the field.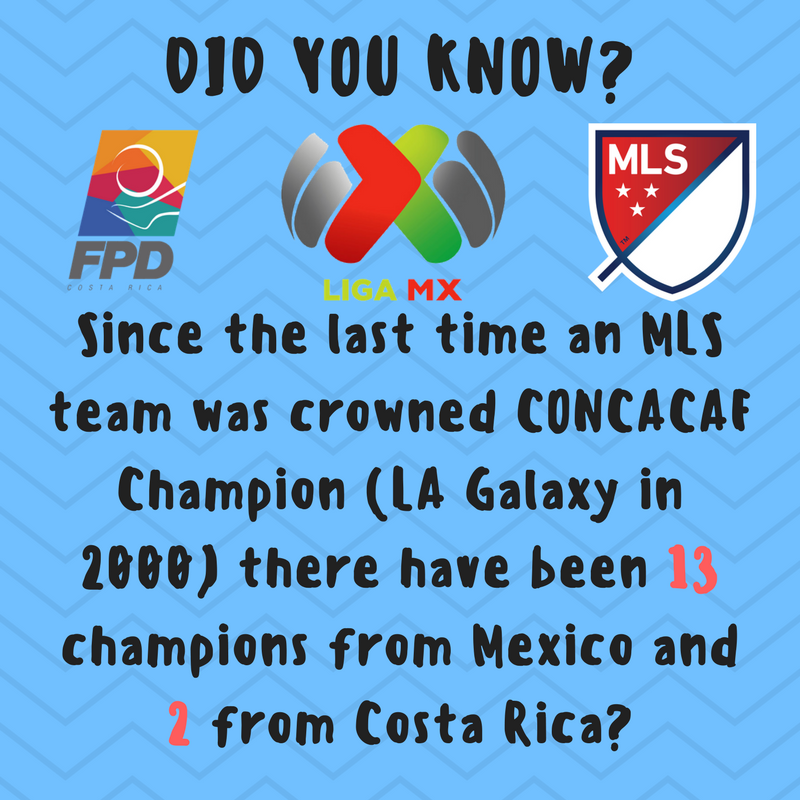 It's no secret that Liga MX teams have dominated the CCL since its inception.  Since it added a group stage and officially became "The Champions League," Mexican teams have won every title. In fact, 14 of the 16 teams to reach the final have been from Liga MX, with the remaining two from MLS.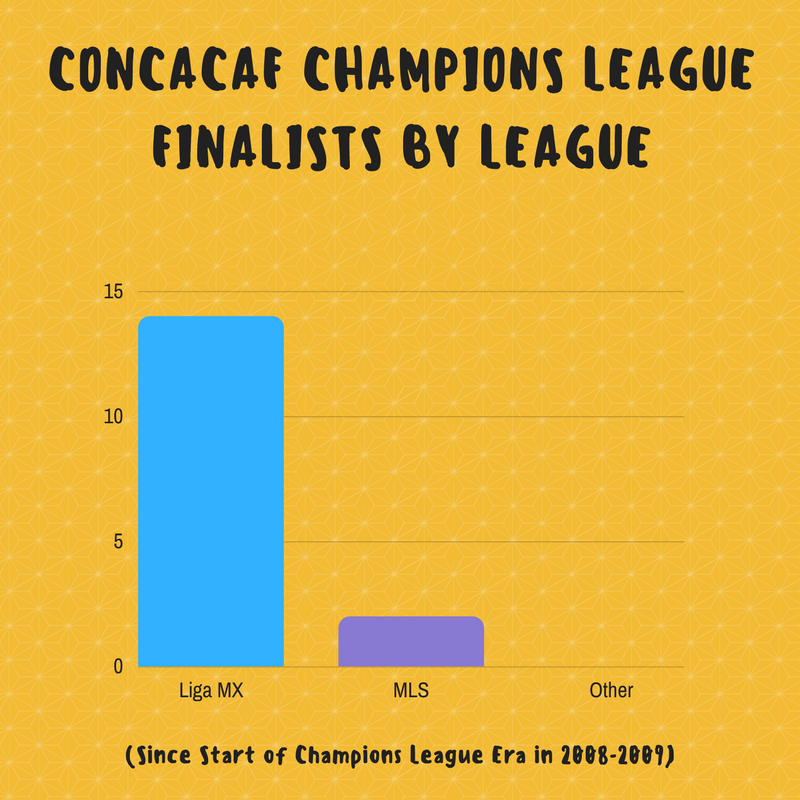 So it's clear that Mexican teams have had more success on the whole, but now let's take a look at the head-to-head numbers in each round of the tournament: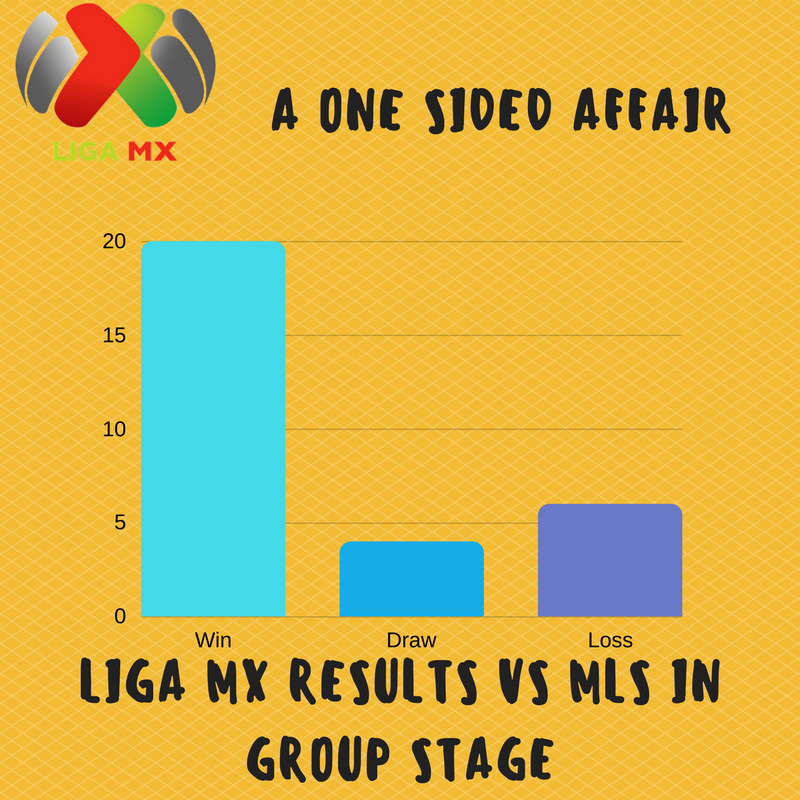 Mexican teams have fared well in the group stage against MLS competition, winning 20 out of 30 possible games, drawing four, and losing just six.  Liga MX is outscoring MLS 59-26 in group stage play all time, which is just barely over a 2 to 1 ratio.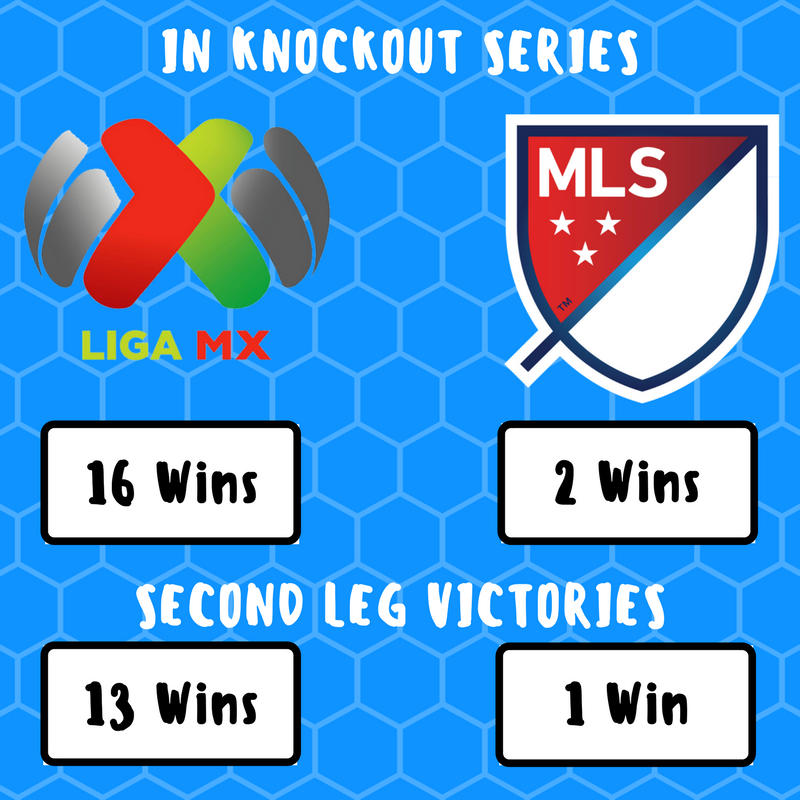 The knockout stage is an even bigger accomplishment for Liga MX, and really shows the gap in success between CONCACAF's two premier leagues.  In 18 series since the creation of the Champions League (2008-2009), Mexican teams are 16-2 against MLS opponents, including two for two in the finals.  MLS teams are 1-13 (with four draws) in the second leg of the knockout stage.  The lone win came from Seattle beating Tigres 3-1 back in 2013.
La Gran Final
As noted above, only two MLS teams have ever advanced to the finals of the CONCACAF Champions League.  Both teams (Real Salt Lake and Montreal Impact) met Liga MX opposition and fell at the final hurdle.  Despite the losses, both finals were tightly contested; Real Salt Lake managed a 2-2 draw at Estadio Tecnologico vs Monterrey, and Montreal were ahead at halftime in both legs of their final against América.
And this year?
What does all of this mean for this year's knockout stage?  Well, it is guaranteed that at least one semifinal will be a Liga MX-MLS Matchup (UANL/UNAM vs NYRB/Vancouver), and there will likely be more than that, so you now hopefully have some context for these games and the multi-national rivalry that surrounds them.