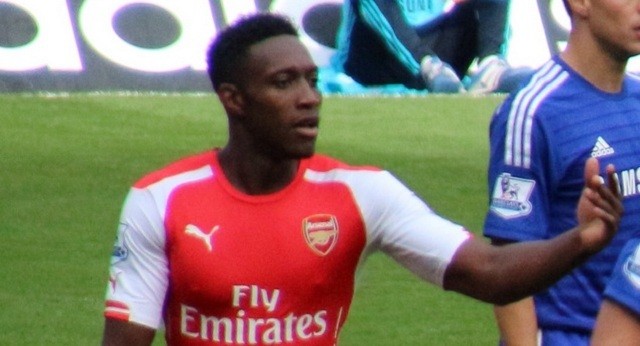 Arsenal travel to Gander Green Lane to play non-league side Sutton United on Monday. Although the opponent may not seem intimidating on paper, this is the type of match that illustrates the magic of the FA Cup.
Playing at small grounds is not easy, and anything but a convincing win would add on to Arsenal's February blues.
Speaking to the press, Arsene Wenger said he's had a squad in mind for this match for the past 10 days, regardless of the result at Bayern. It's likely we'll see Ainsley Maitland-Niles and Jeff Reine-Adelaide, both of whom were excellent in the previous round, play a starting role. Rob Holding and Per Mertesacker could see some action, and Lucas Perez and Danny Welbeck will be given long overdue starts.
Sutton will be up to the challenge and Arsenal will have to come out sharp. The Gunners have started their past four games flat and they've suffered as a result. With tensions high between manager and fans, anything but a comprehensive win would be disappointing. The FA Cup is realistically Arsenal's only shot at silverware this season, and very likely Wenger's last with Arsenal.
Here is Arsenal's most probable starting lineup on Monday.
Goalkeeper – Ospina
David Ospina starts in goal, having done so in all of Arsenal's cup competitions. Emiliano Martinez will be on the bench.
Right Back – Bellerin
Hector Bellerin starts at right back. Bellerin hasn't quite hit the same form he was in prior to an ankle injury a month ago. The more matches he plays the better.
Gabriel is an option here but only in emergency situations. Mathieu Debuchy and Carl Jenkinson are both on the periphery of the squad and it's unlikely either will be again this season. 
Center Backs – Mertesacker & Holding
Mertesacker makes his first start of the season since recovering from knee injury. His inclusion on the bench against Bayern on Wednesday was an indicator that the big German is ready to play and this weekend seems like the perfect opportunity for his first start.
Holding will start besides him. Holding has played well in every opportunity he's been given. Wenger will use the FA Cup to give Holding more experience. Gabriel is the odd man out and finds a spot on the bench.
Left Back – Gibbs
Kieran Gibbs starts at left back. It seems that Gibbs has taken over from Nacho Monreal as the clubs first choice left back, having started in the past three straight matches. Given that Gibbs hasn't played much this year, the more he plays the better.
This is a position that Arsenal needs to strengthen this summer.
Defensive Mid – Maitland-Niles
Maitland-Niles starts at defensive mid. Frankly, it's surprising he hasn't featured more since his last start against Southampton considering Arsenal's struggles in midfield. He's a youngster that seems to play beyond his years. He's patient on the ball, can pick out a pass, has a good speed, balance, and positioning, as shows composure go forward and tracking back.
Central Mid – Elneny
Mohamed Elneny makes his first start since returning from the African Nations Cup. It's possible Alex-Oxlade Chamberlain starts here considering how well he has played off late in central mid, and his highly successful partnership with Maitland-Niles in the previous round. However, it seems like Wenger will use the full breadth of his squad, meaning Oxlade-Chamberlain will be on the bench.
Attacking Mid – Reine-Adelaide
Like Maitland-Niles, Reine-Adelaide starts based on his excellent performance in the previous round. Reine-Adelaide is unique in the sense that he glides around the pitch, much like Abou Diaby and Patrick Vieira. He seems almost untouchable with the ball on the pitch. He is an incredibly exciting talent and could make his breakthrough next season.
In the mean time, he'll take his opportunities in the FA Cup.
Wide Right – Perez
Perez reportedly missed out on Wednesday's match with another injury. It feels like Perez hasn't been able to stay healthy all season has he goes from one injury to another. It's a shame because when he's played, he's been very efficient and effective.
It does seem that he's now fit though, and should get a start on the right.
Wide Left – Welbeck
Welbeck starts on the left. He hasn't played as much as many thought he would since making his first start of the season against Southampton in the previous round. Arsenal need Welbeck at full fitness because he is effective and hard working. Wenger is being smart about how much Welbeck is playing considering he's had two serious knee injuries in the past two seasons. Hopefully, with another start under his belt, Welbeck should be ready for more action.
With Welbeck and Perez starting out wide, Theo Walcott and Alex Iwobi will feature on the bench.
Striker – Giroud
Olivier Giroud starts up front after featuring in a secondary role to Alexis the past few weeks.
With the Frenchman starting up front, Alexis may feature on the bench. However, will have to choose between including the Chilean or Francis Coquelin in the squad. If it's Coquelin over Alexis, Walcott will be the backup striker.