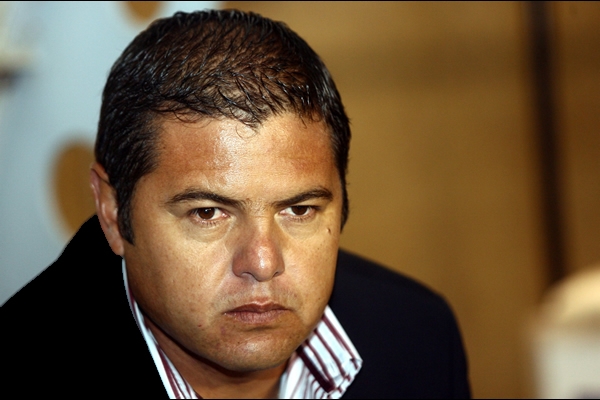 Mexican football has always had an eccentric, interesting mix of managers who seemingly go in and out of the same teams for the remainder of their careers. The Liga MX of course has its characters like Ricardo Ferretti, Ricardo La Volpe, Miguel Herrera among other names. Its inferior category, the Ascenso MX, also has its fair share of intriguing skippers including a former Liga MX champion, some longtime Liga MX players, a man who does not exceed the age of 30, and a former telenovela actor. Here are some of the most interesting managers who militate in the Ascenso MX.
Daniel Guzman
Guzman is a household name to Liga MX fans, he had an extensive playing career and won the Clausura 2008 championship managing Santos Laguna. 'El Travieso' is a key figure in 'guerreros' history as he saved the team from relegation and brought in a new generation of players to the club which helped the team dominate a few seasons in the Liga MX. His current mission is with Tampico Madero in the Ascenso MX alongside some of his former players in Jose Olvera and Daniel Ludueña. Tampico are currently in 12th place in the competition and seem to be doing well under Guzman, evading relegation.
Marcelo Michel Leaño
Michel is the cousin of former long-time Tecos captain, Juan Carlos Leaño, he is only 29-years-old and already has his first major managing gig with Coras FC. Leaño has been doing wonders with the team as Coras is in 3rd place in the Ascenso MX tournament. Leaño also managed to beat Club America recently 3-2 in a Copa MX game. The young skipper's achievements are impressive, considering there are players on Coras like Alberto Medina who exceed his age.
Rafael Puente Jr.
Among the most intriguing managers found in the Ascenso MX is former telenovela and ESPN star, Rafael Puente Jr. Puente, 38, was once a star on TV, but now has taken a different career route and is the head coach of Ascenso side, Lobos BUAP. He is struggling heavily as Lobos has only managed to accumulate eight points and is in 13th place in the Ascenso MX. Maybe it is for Puente to go back to broadcasting the game rather than managing it.
Gabriel Caballero
The Argentine of course had a magnificent playing career most notably with Santos Laguna and Pachuca. Later, he did manage Pachuca for a short period, but was not very successful with the club, since then Caballero has managed in the Ascenso MX. His first team in the second division was with Tapachula, but now he finds with Dorados de Sinaloa where he has already won a title with the team. The current champions of the Ascenso MX are struggling at 11th place but are guaranteed a final against the winners of this tournament to see who will rise to the Liga MX. Caballero has a huge task with the Dorados this season.
Bruno Marioni
Marioni was once one of the most prolific strikers in the Liga MX, most notably with Pumas and Toluca. Now he has moved on from his playing days and his broadcasting days to become the new manager for crumbling Ascenso side, Merida. The Argentine received Merida in dead last, after Jose Luis Sanchez Sola left the club and announced his retirement. Marioni has a tough task to revive the club and has taken a good first step as Merida tied 0-0 against first place, Zacatecas in week 8 of the competition.
Joel Sanchez
'El Tiburon' was an outstanding defender in his day forming a deadly duo with Claudio Suarez playing with Chivas. Sanchez had a very long Liga MX career playing from 1991-2010, making the Mexico National team on various occasions. Joel Sanchez has now found his way back to the Estadio Jalisco, this time as a manager for Ascenso side, Leones Negros. The team from Guadalajara are still in the fight for playoffs as it is in seventh place in the league and Sanchez will lead the team forward in this campaign.