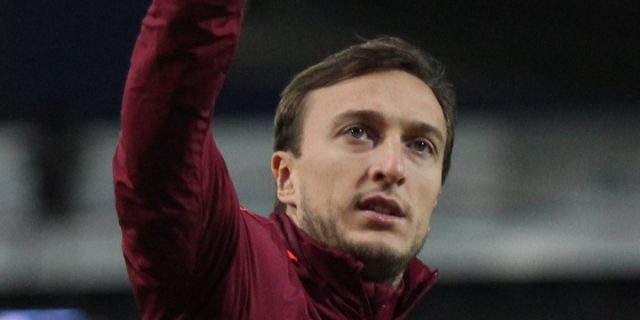 Long-serving West Ham United player Mark Noble, who made his debut with the clubs senior team thirteen years ago, has confirmed that he wishes to retire as a Hammers player.
Noble has been with West Ham his entire career with his life revolving around the club. In an interview with the club's official website, he revealed how privileged he feels to be able to captain the club after coming through its youth ranks.
He said, "I would like to finish my career here, that's what I've always thought. I can't see myself playing for another football team, but football is such a changing world so you can't ever tell what's going to happen next season."
Noble is set to follow in the footsteps of the likes of greats such as Paolo Maldini, Ryan Giggs, Gary Neville and Franchesco Totti as the players who have spent their entire careers for one club.