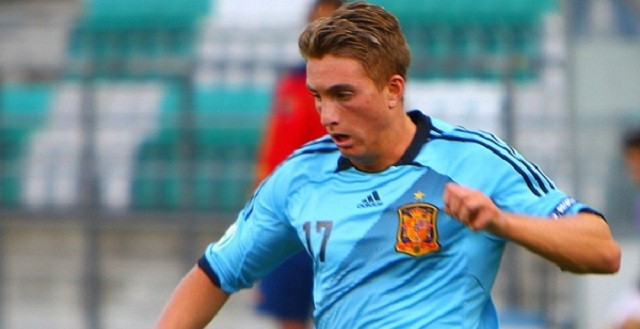 Gerard Deulofeu joined AC Milan in January after failing to establish himself as a first team regular within the English Premier League team.
The winger has reportedly impressed so much for the Serie A team that Barcelona are considering activating their buy back clause to re-sign him according to Mundo Deportivo.
The source also adds that the Barcelona top brass are keen to lure the 22-year-old back to the Nou Camp regardless of the future plans which they have for him. Bringing the Spaniard back will be a worthy investment for the Catalan giants as it will cost them a mere €8 million.
Deulofeu will leave Milan at the end of the season once his loan deal expires. It will remain to be seen whether he will indeed rejoin the Everton squad or move back to Barcelona.
For Barcelona, signing him may be worth it especially as it will be before his price increases drastically as he moves towards his peak.