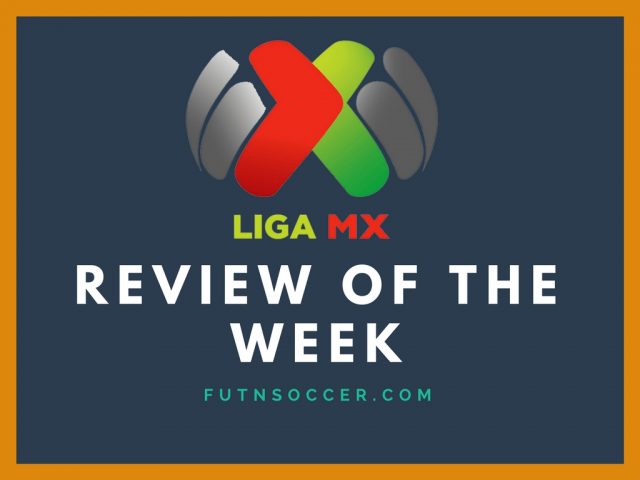 With Jornada 6 behind us, the season is officially more than a third of the way over.  The playoff field is still a mystery, with well over a dozen teams still comfortably in striking distance of the 8th seed.  The relegation battle, on the other hand, is getting narrowed down to just a handful of teams.  This weekend, we saw a rare home loss for Xolos, a fantastic Clásico Tapatío, and more poor results for last year's finalists.
The Quiet Giants.  Neither Monterrey nor Santos Laguna have grabbed the headlines this season, but they are now the only two undefeated teams in the league.  Los Rayados looked dominant against Pumas on Saturday, and could have won by a lot more than they did.  Dorlan Pabón scored twice and now leads Liga MX with 4 goals.  Santos played Cruz Azul to a 2-2 draw, putting them at 2W-4D-0L on the season.  The only knock against Santos is that they've played a very easy schedule so far, with results against Tigres, Veracruz, Morelia, and Puebla.
Zaldívar Pulls Through for Chivas.  Ángel Zaldívar finally got his chance at forward for Chivas after Alan Pulido was omitted from the starting lineup, and he sure made good use of it.  Zaldívar slotted home a penalty in the first half to give Chivas the lead.  He later capitalized on an error by Atlas goalkeeper Oscar Ustari that led to the team's second goal.  Those two would be enough for the victory, as Atlas fell short, 2-1, despite a late push near the end of the match.
Morelia Earn Huge Win.  This relegation battle is the talk of Liga MX.  Morelia fell into a deep hole over recent weeks and were six points behind Veracruz, and safety.  The tides have turned, however, and fortune smiled very brightly on Monarcas this weekend.  For starters, Veracruz were denied points by Toluca, who beat them 1-0.  Morelia then pulled out a 2-1 victory over Chiapas, in a game where Jaguares squandered a penalty and conceded the deciding goal on a complete mental blunder by the defense.  Monarcas (102 points) are now just 3 points back of Veracruz (105).  Chiapas (107) and Puebla (108) are hardly safe, and even Cruz Azul (113) are not out of the woods yet.
Toluca Pulls Out In Front.  Last week, I noted that Tijuana, Pumas, and Toluca had separated themselves from the rest of the league as the three most dangerous teams.  Pumas were handily outplayed by Rayados, while Tijuana suffered a home loss to Necaxa.  Toluca, though, beat Veracruz to climb to the top of the table with 13 points.  New man Rubens Sambueza once again set up the goal, working his way down the left side before placing a ball right onto the waiting head of Fernando Uribe, who finished the job.  As a side note, Veracruz remain perfectly imperfect on the road, but are still in the 8th playoff spot for the time being.
Rough Week For América.  América actually played two games this week; first the make-up match against Jaguares, then the regularly scheduled game against Puebla.  From these two matches Las Aguilas managed just one point, in a draw against Puebla.  The loss to Jaguares only looks worse after the Chiapas team fell at home to Morelia later in the week.  América already have 3 losses during the clausura, matching their total from the apertura with still 11 games to go.
Bonus: Big Week in Ascenso Relegation Battle
Relegation from Liga MX is a terrible curse, as there is only one promotion spot up for grabs to return to the big stage.  But relegation from the Ascenso is even worse.  With just a single team promoted from the 60+ segunda division squads, dropping out of the Ascenso often means the end of a club's life cycle as a professional team.
This year's battle for survival is particularly close, with Tampico Madero and Loros de Colima separated by just one point with nine games left to play.  There was a huge swing in momentum this weekend after Tampico Madero fell 3-0 to Oaxaca, while Colima picked up a 1-0 win over Lobos BUAP.