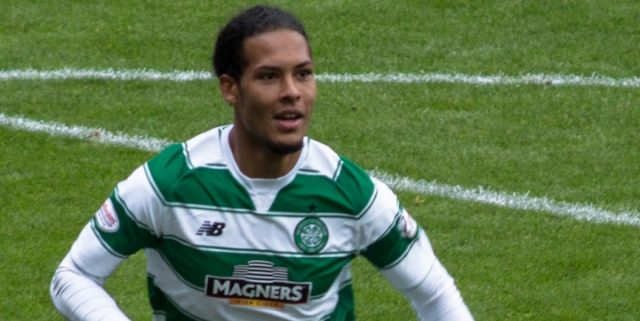 Celtic boss Brendan Rodgers has revealed that he wanted to sign Celtic centre-back Virgil van Dijk during his time with Liverpool.
The former Liverpool said that he asked the Merseyside club to pursue the Dutch defender when he was at Groningen and then at Celtic. However, his request was turned by the club board as they didn't think the player was a fit for the club.
The 25-year-old joined the Scottish giants in a £2.6 million move from Groningen in 2013. He spent two successful years in Scotland before joining Southampton for a reported £13 million transfer fee in 2015.
During his time with the Saints, van Dijk has emerged as one of the best centre-backs in Premier League and has attracted interests from multiple major European clubs.
However, according to Rodgers, Liverpool missed a trick by not signing the Dutch international when he was available for reasonable money.
"Virgil van Dijk could have jumped from Celtic to Liverpool," Rodgers, now Celtic manager, told the Evening Times. "Some clubs will want to see the players tested at certain arenas first.
"But if there is enough belief in the player then that counts. The key for scouting is trying to predict when the player is peaking. You could see with Van Dijk that he was quick, strong, good on the ball and decent in the air.
"So what more do you need to see? You could see him playing international football and, okay, clubs may want to see him in Champions League.
"There is maybe an issue with scouts," Rodgers added. "When I was at Liverpool I asked about Van Dijk and he was at Groningen and then at Celtic. But I was told he wouldn't be for us at the time."