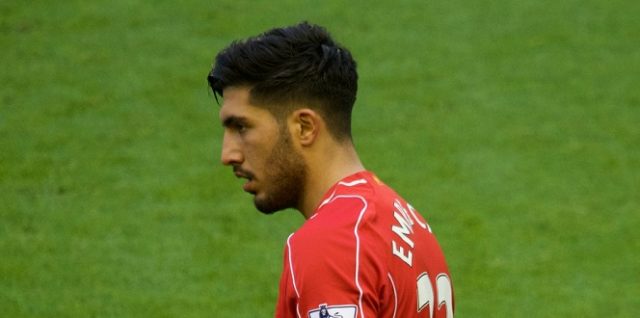 A 2-0 loss to Hull City further increased the misery that Jurgen Klopp and Liverpool have experienced since the start of 2017. Up next, they face Tottenham Hotspurs in Anfield.
Spurs are currently in second-place in the Premier League and they haven't lost a match since December. On the bright side, the Reds always play better against the top clubs and the players should rise to the occasion this weekend.
Goalkeeper
Simon Mignolet is once again in the hot seat after his inability to catch the corner that eventually lead to Hull City's first goal.
While some might blame the rest of the team for failing to clear the ball earlier, it seems like Mignolet just doesn't inspire confidence in the people in front of him. Defending set pieces depends so much on communication, it just seems like Mignolet doesn't do it enough.
Right-Back
Heung-Min Son has been one of the breakout players this year so Nathaniel Clyne will have to be really careful to limit the opportunities the Korean forward has to cut-in to his stronger foot.
Center-Backs
While Joel Matip will start again, Dejan Lovren is still dealing with a knee injury that could keep him out. If he doesn't make it back in time, either Ragnar Klavan or Lucas Leiva will replace him. Whoever partners Matip will have to make sure that they work together to keep Harry Kane's scoring chances to a minimum.
Left-Back
While Christian Eriksen is not the type of player who will beat James Milner with speed or power, his passing and overall ability on the ball makes him one of the more dangerous players in the league.
Midfield
The midfield of Adam Lallana, Jordan Henderson and Georginio Wijnaldum will be instrumental in preventing the Spurs' counter-attacks from gaining momentum. They will also have to find a way to get past Tottenham's formidable duo in the middle in Mousa Dembele and Victor Wanyama.
Right Wing
Sadio Mane should have a good match given that Danny Rose won't be trying to contain him. Mane should be able to exploit Ben Davis and open up a lot of space for his teammates.
Forward
Roberto Firmino couldn't break down the Hull defense which lead to some fans calling for the club to buy a big name striker for next season. While that makes sense, Firmino is still the best option that Klopp has in the squad and he has shown many times before that he is a much better finisher than expected.
Left Wing
Like other Reds players, Philippe Coutinho struggles to break down defenses that park the bus. Luckily for him, there should be more space than the last game since the Spurs aren't the type of team to hunker down to defend.
(4-3-3)