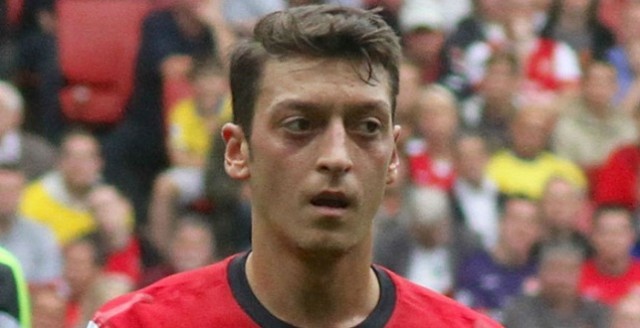 Michael Black has urged Mesut Özil to leave Arsenal and join Bayern Munich to increase his chances winning major titles.
With less than 18-months left on his current contract, Özil's Arsenal future is less than certain. Although club and player are currently negotiating a new deal, the lack of clarity regarding Arsene Wenger's future and Arsenal's persistent failure to compete for the title throughout an entire season has led to speculation that Özil may seek a move away. The club remains confident of keeping Özil, though.
As a result, a number of Europe's major clubs have begun closely monitoring Özil's availability. While speaking to Sport Bild, Ballack stated his opinion that a move back to the Bundesliga would be best for Özil's career.
"Mesut is an amazing player. He knows that he is one of the undisputed stars at Arsenal.
"A lot of clubs would love to have him.
"But if he wants to win a major title, he has a bigger chance to achieve that at Bayern."
Ballack continued, saying Bayern wouldn't be deterred by a high price tag. Özil is Arsenal's record signing and it's unlikely they'll simply let him leave at a bargain price.
"If you look at the recent developments in England and China, it seems inevitable that Bayern will soon pay transfer fees of €50 million or so as well.
"They have to if you want to keep competing with the best. If you want to bring in world-class player, you will have to invest."
Based on what Özil has said in the past few months, and the confidence coming from the club, it seems likely the German playmaker will re-sign with the club. However, his contract saga, as well as that of Alexis Sanchez, is likely to continue into the summer.