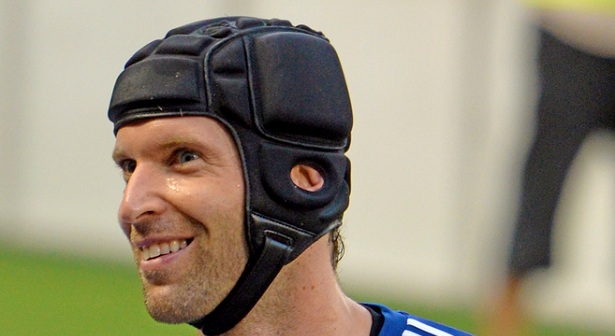 After what was a disastrous week, virtually ending Arsenal's title challenge, the Gunners will look to rebound on Saturday at the Emirates versus Hull City.
Speaking to the press this morning, Arsene Wenger called on Arsenal fans to back the team, reminding them that the club is in the same position as their rivals besides Chelsea and that there's still much to be played for. With the club still in the FA Cup and the Champions League, Wenger believes his players will still give the fans something to cheer for.
The manager will have a few selection decisions to make. Petr Cech could be dropped for David Ospina, Mohamed Elneny is back with the club after returning from the African Nations Cup, Hector Bellerin is still progressing through concussion protocol, and Danny Welbeck could make his first start in the Premier League this season.
Theo Walcott could be dropped, as could Shkodran Mustafi who's frequent petulant fouls the past few games has been an irritant. Here is Arsenal's most probable starting lineup against Hull City on Saturday.
Goalkeeper – Ospina
Cech has come under much criticism this past week, galvanizing those who question whether Cech is the top quality keeper he once was.
It seems that age has caught up to Cech as he struggles to deal with shots from distance and covering his near post. That could be down to slowing reflexes and less ability to get to the ground quickly.
Wenger was asked whether Cech would start in goal or if Ospina would come in, like he did for Wojciech Szczesny in 2015. The manager became defensive and wouldn't give anything away. Regardless, it seems that Ospina's time has come once again.
Right Back – Gabriel
Although Wenger said Bellerin was improving, he still hasn't joined training and it seems unlikely the Spanish right back will be available this weekend. Gabriel steps in at right back.
Center Back – Mustafi & Koscielny
Could Per Mertesacker make a return to the starting lineup this weekend? The club captain has yet to play any match minutes since returning after a knee injury, but leadership and experience may need to be brought back into this side. Mustafi has performed poorly the past few weeks, leading some to wonder if he's overrated.
It would be surprising to see Mertesacker join up next to Laurent Koscielny, and it's likely Mustafi will be given a few more chances.
Left Back – Monreal
Only a few players are guaranteed a starting spot in the squad right now, and Nacho Monreal is not one of them. Monreal hasn't been the worst performer, but Wenger may look to switch things up a bit, giving Kieran Gibbs a chance.
Ultimately, that's unlikely to happen, as Wenger will look for experienced heads to prevail at the back four. Monreal starts.
Defensive Mid – Coquelin
Francis Coquelin starts at defensive mid, mostly due to a lack of other options. Granit Xhaka is out one more match due to suspension, and his return will give Wenger pause for thought.
Elneny could return to the starting eleven because of Coquelin's poor form, but this weekend seems a little soon for Elneny to start after just completing a rigorous international tournament.
Central Mid – Oxlade-Chamberlain
Alex Oxlade-Chamberlain is one of those players who are guaranteed a starting spot. The Ox has found himself in the center of the field. His wide variety of passes, his engine, and his drive are serving Arsenal well offensively and defensively. At the very least, his effort cannot be questioned.
While Coquelin seems certain to be dropped when Xhaka or Elneny returns, the same can't be said of Oxlade-Chamberlain when Aaron Ramsey is back to fitness.
Attacking Mid – Özil
Mesut Özil starts in attacking mid. Based on form; some of the calls for him to be dropped are justified. However, he is a quality player who provides something no other player can. Özil will be valuable against a club like Hull who will give Arsenal more space compared to Chelsea.
Then again, that Watford match on Tuesday maybe tells us otherwise.
Wide Right – Welbeck
Walcott will be dropped and Welbeck will start on the right. Wenger will proceed with caution regarding Welbeck, but the England striker has only started one match in two weeks and should be ready for another one.
Walcott was poor over the weekend, showing no desire to defend. Welbeck made a cameo appearance and showed both desire to defend, be on the ball, and get in dangerous positions.
Not to say that Walcott isn't a team player, but Welbeck plays in a way that benefits his teammates. Arsenal need that in the starting eleven right now.
Wide Left – Iwobi
Alex Iwobi starts on the left; meaning Alexis Sanchez starts at striker. Iwobi's creativeness from the flank, drive to get forward, and efforts to involve his teammates has shown through the last week, despite the club's poor form.
Striker – Alexis
Alexis starts at striker once again. Alexis has excelled at striker for most of the year and he will regain form.
Olivier Giroud came off the bench to score a goal last weekend, but that's what he's supposed to do from the bench and Wenger won't change that setup. Lucas Perez should feature on the bench after missing last week's match with an ankle injury.
(4-2-3-1)