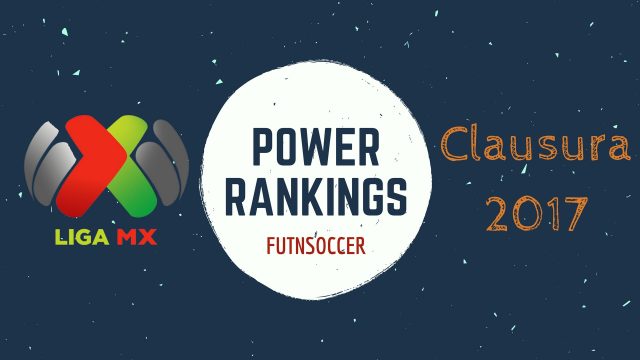 Week 5 of the Liga MX Clausura 2017 is all said and done, and perhaps the most intriguing score-line was Club Tijuana defeating Leon by a score of 4-2 at the Nou Camp. Tigres UANL also keep on falling early on, with already three losses in the first five jornadas.
1. Power Rankings Teams #18-10
18.Puebla
Jose Cardozo is now in charge of the 'camoteros', while the team did look distinct in its 1-1 draw against Atlas. Cardozo and 'la franja' do have a long way to go to making a transition in this Clausura 2017.
17.Queretaro
Another team that is in a transition stage with new manager, Jaime Lozano. While Puebla did look different, Queretaro did not look all that different to how it was under Victor Vucetich. The team still had few scoring opportunities and Tiago Volpi was the only bright spot in its lackluster play.
16.Monarcas Morelia
Pablo Marini is now in the hot seat with 'la monarquia' after a 2-0 loss to Club America at the Estadio Morelos. Veracruz keeps on accumulating points which could be detrimental for Morelia's permanence in the Liga MX.
… y en la lucha por el no descenso, así la Tabla de Cocientes de #LIGABancomerMXhttps://t.co/s1jfsHJmIk
⚽ #SienteTuLiga ⚽ #PorLaEducación pic.twitter.com/wS83QzZqO3

— LIGA Bancomer MX (@LIGABancomerMX) February 6, 2017
15.Necaxa
Edson Puch is now back for the 'rayos' but he still seems to be having trouble out on the pitch and is not at 100%. Until the Chilean star regains his form, the team from Aguascalientes will be having problems in this Clausura 2017.
14.Leon
Javier Torrente is now said to be in the hot seat after a 4-2 loss to Xolos of Tijuana at the Nou Camp. Torrente just needs time and Leon should not push the panic button so quick on the Argentine manager. Something is off with the team, but adjustments can be made in the coming weeks.
13.Cruz Azul
Paco Jemez is said to be in the hot seat with the 'cementeros' but he surely needs much more time with the club. The Mexico City team has been playing well, but just has not been clinical enough in front of net. Martin Cauteruccio looked key in the lineup against Queretaro, just missing an opportunity that smashed the post.
12.Atlas
Atlas has just looked pitiful away from the Estadio Jalisco, in its most recent match-up the team from Guadalajara tied 1-1 against Puebla at the Estadio Cuauhtémoc. Unless Jose Cruz's men can play all of their games at the Jalisco, this will be a long season for them.
11.Club America
Ricardo La Volpe's men now have two wins in the Liga MX, both against relegation candidates in Veracruz and Monarcas Morelia. America is also coming from an embarrassing 3-2 loss against Coras Tepic in the Copa MX, where a lot of key players were utilized, showcasing that this franchise is struggling.
pic.twitter.com/Ygvk8x1rV1 gol de @ClubAmerica gol de @EdsonAlvarez19

— Paco Rocha (@pacodarot) February 5, 2017
10.Chiapas
Sergio Bueno's men have a huge week coming up as they will face Club America on Tuesday and Monarcas Morelia on Sunday. These two games will be crucial to Jaguares and to the relegation race. Chiapas cannot afford to lose against Monarcas, like it did against Veracruz on Friday. The Jaguares will need to play like they did against Toluca and Tigres to keep on summing points in this Clausura 2017.