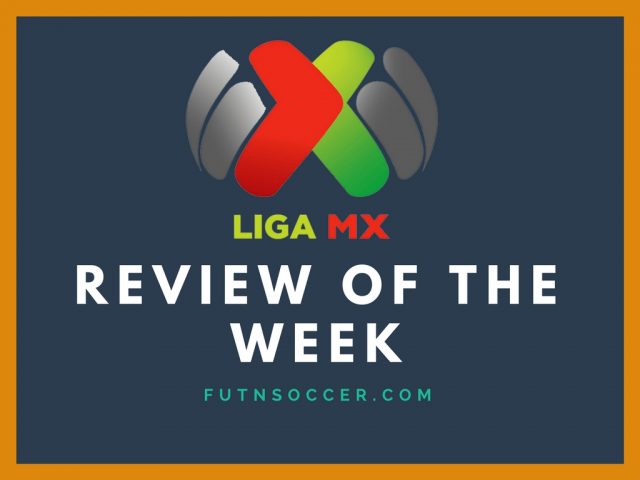 Well, there was certainly no shortage of intriguing results from Jornada 5.  We've still got a ways to go, but the strong are starting to separate themselves from the week.  It seems clear that Tijuana, Pumas, and Toluca are all the real deal.  The relegation battle continued to heat up, Tigres had to use their third-string keeper, and Querétaro actually scored.  Here are five highlights of the weekend in Liga MX:
Terrible Tigres.  Oh how the mighty have fallen.  The reigning Liga MX champs should be in first place right now.  They've got an army of foreign talent, a legend of a coach, and a hostile home crowd, yet they have struggled thus far, managing just 4 points in 5 games.  In fact, Los Felinos have only scored in one game this year, the one time they played to their potential against América.  After the big moves this January they clearly intend to win again, and so far they've completely flopped.
Another Veracruz Victory.  Think of the great Liga MX fortresses.  Estadio Azteca, Estadio Olímpico, Nou Camp, and… Estadio "Pirata" Fuente?  That's right, there's a new member in the club.  Veracruz now have three wins from three games at home this year, all shutouts.  As long as Los Tiburones are in the dogfight for relegation (which they are quickly escaping), expect them to be a very tough opposition when playing in front of their home fans.
Gol de…Querétaro?!  Hard to believe, isn't it?  Los Gallos Blancos had been kept silent for four matches and 72 minutes before Luis Noriega broke the drought.  They currently sit in 17th place thanks to their offensive struggles, but actually have one of the best defenses in the league.  Though hardly a powerhouse during the Apertura, they did manage 20 goals, and were right in the playoff hunt until the final few weeks of the season.  Camilo Da Silva had 7 goals in 14 games last season, but obviously has yet to find the mark this season.
Xolos Get it Done on the Road.  Perhaps because they came out of nowhere, people have always doubted Tijuana lately.  People questioned their road form last year, then questioned their legitimacy after a first round exit, then again after a week 1 loss this season, but all that nonsense has been put to rest finally.
We're 5 weeks into the season, and Tijuana are atop the table all by themselves, fresh off an impressive win at León.  Even more impressive is that Xolos trailed after just five minutes, before reeling off four unanswered goals to take control of the game.  By the time Guillit Peña pulled one back in the 85th minute, the match was over.  The loss of Dayro Moreno has hardly slowed down the Tijuana offense, who lead Liga MX in goals scored with 12.
Goal Droughts.  Raúl Ruidiaz and Edson Puch were considered by many to be the best two signings of the Apertura.  Both led their teams in goals, with 11 and 9 respectively.  This year, however, both players are struggling to find the net, with only a single goal between them.  Puch has been dealing with injuries, and has only made 2 appearances, but his absences have killed Necaxa.  Ruidiaz, on the other hand, has actually been playing well for the most part, but has only one goal to show for his efforts.  With the threat of relegation looming large over Monarcas perhaps the pressure of saving the franchise is too much for Raúl; after all, the weight is almost entirely on his shoulders at this point.