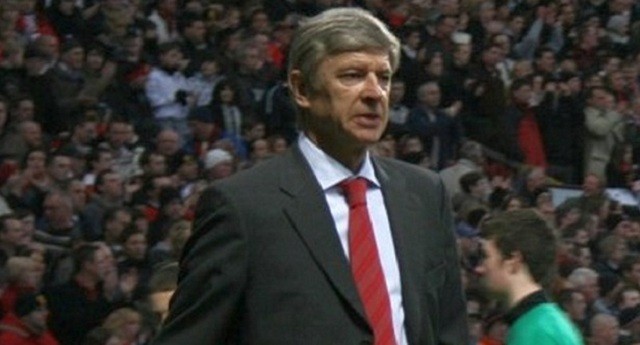 Arsenal travel to Stamford Bridge for an early Saturday clash with Chelsea. This is a pivotal match for the Gunners, and consequences of the result will shape the rest of their season.
Arsenal currently sit level with Tottenham in 2nd place and 9 points behind league leaders Chelsea. A loss on Saturday puts them 12 behind the leaders and essentially out of the title hunt. At that point, the Gunners would be fighting for a Champions League spot.
However, a win would see them 6 points behind Chelsea and within reach of the leaders with 14 games to go.
Unfortunately, the North London will have to do it with a depleted midfield made worse by a calf injury to Aaron Ramsey. That means Alex Oxlade-Chamberlain will get another start in the middle of the field, with youngsters Ainsley Maitland-Niles and Jeff Reine-Adelaide serving as a backup.
Before Arsenal's shock defeat to Watford on Tuesday, Arsene Wenger spoke of the exceptional attacking talent available to him. With everyone on that front fit, the manager will have some interesting choices to make. Alexis is a shoe-in to start, as is Alex Iwobi, most likely. However, after that, it gets murky. Will Theo Walcott start on the right or will Lucas Perez be rewarded for his fine form? Does Olivier Giroud start again, or will Alexis be restored to striker? Might Danny Welbeck get his first start in the Premier League this season and if so, will it be out wide or will he lead the line? Which side of the pitch does Iwobi lineup on?
All those questions will be answered on Saturday. For now, here is Arsenal's most probable starting lineup against Chelsea.
Goalkeeper – Cech
Petr Cech starts in goal and faces his former club for a fifth time since joining Arsenal.
Right Back – Bellerin
Hector Bellerin returns to the starting lineup after sitting out Tuesday's match. The Spanish right back replaces Gabriel.
Bellerin will make Arsenal once again dangerous on the right. His ability to close space with speed makes him valuable in the counter attack. The same goes defensively as his speed serves as an important factor in recovering to hinder Chelsea counter attacks.
Center Backs – Mustafi & Koscielny
Shkodran Mustafi and Laurent Koscielny start in central defense. The duo was not switched on in the first 15 minutes of Tuesday's match, especially Mustafi who committed a number of silly fouls.
Koscielny manhandled Diego Costa in Arsenal's 3-0 win against Chelsea in September, and a similar display is required for Arsenal to come out victors.
Left Back – Monreal
Nacho Monreal starts at left back. He'll face a combination of Pedro and Victor Moses on the left hand side.
Defensive Mid – Coquelin
Francis Coquelin starts at defensive mid and has to quickly become accustomed to partnering with another teammate in Oxlade-Chamberlain. Coquelin will have to be at his best – anticipating where Chelsea will break, putting in tough challenges, and providing the steel required to counter a midfield containing N'Golo Kanté and Nemanja Matic.
If things had gone differently this summer, Kanté might be lining up next to or in place of Coquelin today.
Central Mid – Oxlade-Chamberlain
The Ox starts in central midfield and gets another opportunity to prove that this is his most natural position. He put in a man of the match performance here last Saturday and again was a stabilizing figure on Tuesday when he came on for the injured Ramsey.
Oxlade-Chamberlain's passing repertoire is impressive, while his speed and direct style of play have proven to be assets while bursting through the middle. One thing to keep on eye on is his defensive contributions, which were excellent in the past two matches but will be under more scrutiny against Chelsea.
Attacking Mid – Özil
Mesut Özil starts in attacking midfield. Saturday is one of those games where Arsenal needs their German maestro to step up and control matches in the way he is capable of. With Kanté likely marshaling Özil, the German will have to be at his best.
What makes Kanté so special is his ability to fill up spaces that haven't been created yet. This is all down to anticipation. Özil is a specialist at exposing and creating spaces that aren't there. This is a key matchup.
Wide Right – Walcott
Walcott starts on the right. He has been in exceptional goal scoring form this season and his speed and movement will be needed to break down Chelsea's back three. With Bellerin playing behind him, Arsenal will look to break through the right often.
Perez and Welbeck are within shouts of starting instead of Walcott. However, Walcott has fitness on his side compared to Welbeck, and Perez could be more affective coming off the bench.
Wide Left – Iwobi
Iwobi starts on the left. He was Arsenal's only impactful player on Tuesday, creating for his teammates, making threatening runs down the left, and grabbing what turned out to be a consolation goal. Along with Alexis and Özil, he is the only attacking player guaranteed of a starting berth.
Striker – Alexis
In a move that is long overdue, Alexis starts at striker instead of Giroud. Arsenal have been at there best this season with Alexis leading the line. His pressing and relentless style of play is a pest for defenses to deal with and was a key in Arsenal's win over Chelsea earlier in the season.
Giroud is facing a late fitness test after coming off with a knock at halftime against Watford. If deemed fit, he'll be on the bench along with Welbeck and Perez.