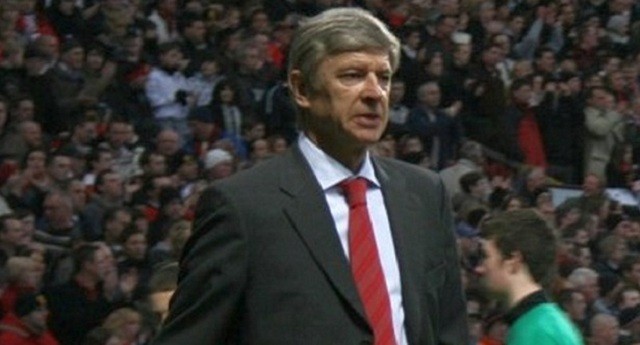 Arsenal face Watford at the Emirates on Tuesday. With Liverpool and Chelsea facing each other at the same time, this is an important opportunity for Arsenal to pick up points on title challengers once again.
The Gunners are coming of an excellent 5-0 win over Southampton in the FA Cup in a match where the full depth of their squad was on display. Despite that, only three players from that winning side will start on Tuesday.
Arsene Wenger opted to make wholesale changes to his side, handing starts to Danny Welbeck, Theo Walcott, and Kieran Gibbs – all of whom just returned from injury. Youngsters Ainsley Maitland-Niles and Jeff Reine-Adelaide started in the middle of the pitch with Alex Oxlade-Chamberlain to form one of the most dominating midfield performances of the season. Rob Holding slotted into central defense, next to Shkodran Mustafi, and was equally impressive.
But with Chelsea coming up this weekend in what will be a pivotal moment in the league for Arsenal, and a first leg tie against Bayern Munich on the horizon, Wenger will look to once again use the full depth of his squad. That means returns for Aaron Ramsey and Francis Coquelin in central midfield, and Alex Iwobi up front.
Here is Arsenal's most probable starting lineup versus Watford on Tuesday.
 Goalkeeper – Cech
Petr Cech starts in goal, replacing David Ospina.
Right Back – Bellerin
Hector Bellerin starts at right back after making a starting return to the side on Saturday since returning from an ankle injury. The Spaniard looked rusty over the weekend and Wenger will give him another match to shake off the kinks ahead of Chelsea next Saturday.
If Bellerin is unable to play due to the quick turnaround of games, Gabriel will step in at right back.
Center Backs – Mustafi & Koscielny
Laurent Koscielny returns to the side to partner up with Shkodran Mustafi. Koscielny was rested over the weekend, but his absence wasn't felt thanks to a strong performance from Holding and Mustafi.
We may see Per Mertesacker on the bench for a second match in a row.
Left Back – Monreal
Nacho Monreal returns to the side after giving way to Gibbs on Saturday. This position could be up for grabs as neither have done anything to truly command seniority. Monreal has the upper hand for now based on health and past form. Gibbs has an opportunity to get more game time, though.
Defensive Mid – Coquelin
Coquelin returns to the starting lineup for the first time in a month. The Frenchman was held out last weekend and had previously missed the three prior weeks with a hamstring injury. Once he returned, Granit Xhaka had a strong hold on the defensive mid position. With the Swiss international suspended for another three match, Coquelin will have an opportunity to stake a claim as the preferred DM once again.
It will also be an opportunity for Coquelin to work on his on-field partnership with Ramsey, which has not flourished in the past.
Considering the mature and reassured performance by Maitland-Niles over the weekend, it wouldn't be surprising to see him more involved in midfield as the season progresses. That could be at the expense of Coquelin and Xhaka at times.
Central Mid – Ramsey
There's a real debate whether Oxlade-Chamberlain or Ramsey should start at central mid. Ramsey has struggled this season with injuries but recently has seen a resurgence in form. On the other hand, he'll have to play a run of games next to Coquelin, which has been a partnership that has not worked well in the past.
Oxlade-Chamberlain for his part was superb over against Southampton and showed why Wenger has repeatedly said his future could be in central midfield. It's no coincidence that Oxlade-Chamberlain put in three of his best performances at this position, including against AC Milan in the Champions League.
For now, Ramsey starts because of the quick turnaround. However, with Xhaka unavailable, Mohamed Elneny away at the African Nations Cup (and injured), and Santi Cazorla out for at least another two month, there should be more opportunities for Oxlade-Chamberlain in the middle of the field.
Attacking Mid – Özil
Mesut Özil starts at the number 10. Reine-Adelaide starting here over the weekend and showed he's a clear and viable candidate to backup Özil.
Wide Right – Perez
Lucas Perez started at striker over the weekend but his versatility allows him to play across the front three. His performance over the weekend is deserving of another start.
Wide Left – Iwobi
Alexi Iwobi starts on the left. If Danny Welbeck weren't recovering from a serious knee injury, he'd likely start again but Wenger is being cautious with Welbeck's usage for at least another month.
Striker – Alexis
Alexis starts at striker for the first time since late December. Olivier Giroud will be on the bench.