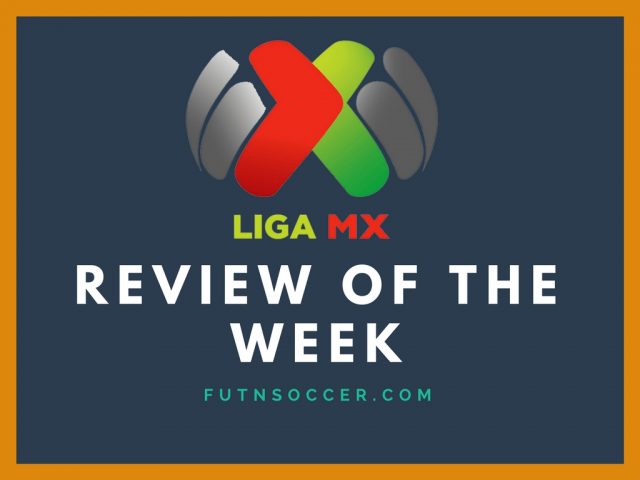 It certainly wasn't a goal fest, but that doesn't mean Jornada 4 of the Liga MX Clausura 2017 wasn't full of entertaining matches and plenty of drama.  We saw another shock result from Chiapas, an impressive comeback from Pumas, and América finally earn some points.  The season is now essentially a quarter of the way done, and we know a lot about each team that we didn't know a few weeks ago.  Here are five new things we learned during Jornada 4:
Oh my Jaguares!  Chiapas outplayed the reigning Liga MX champions at home and picked up a 1-0 victory on Saturday evening.  Another one of these wins and it'll be less of a shock and more of an expectation.  With back to back wins over Toluca and Tigres, Jaguares sit in the playoff picture while still holding a game in hand against América, which by the way, doesn't look so scary anymore.  They've surrendered just a single goal this season, and the performances are all the more impressive when you consider that the club is literally falling apart around them.
Pumas Pass the Test.  There has always been some doubt circulating around Pumas this year.  Clearly over the past few years they've been an elite team, and they came within a few penalty kicks of winning it all just over a year ago.  Yet few seem to consider them a legitimate threat to ever win it all.  Their 3-1 win over Necaxa on Sunday was a statement; not because of the opposition, but because of how it happened.  Pumas fell behind in the first minute after a golazo from Jesús Isijara, but held firm to take control of the game and emerge the comfortable victors.  The team proved that their reputation at home is well-deserved.  No club in Mexico is looking forward to that difficult Sunday afternoon at Estadio Olímpico.
Las Aguilas Get on the Board.  It was a strange weekend for América.  Miky Arroyo was sent to the U20 team in order to meet the 10/8 rule requirements.  His replacement?  Cecilio Domínguez, recently signed from Cerro Porteño in the Paraguayan league.  Aside from adding to the already lengthy list of Paraguayans playing in Mexico City, Domínguez may just add in the firepower necessary to make up for the loss of Rubens Sambueza.  In any case, he made his presence to known to fans across the country when he scored on debut, leading América to their first three points of the season.  Things started terribly, but now with a victory under their belts and a game in hand, Las Aguilas can right the ship in no time.  That is, if they play like this every week.
Bottom of the Barrel.  Nobody was expecting much from Querétaro or Puebla this season, but nobody was expecting them to be so downright awful, either.  Both sides managed 20 points in the Apertura; right now, it looks like they'll be lucky to scrape out 10.  Puebla have one of the worst defenses I've ever seen in this league, and that really speaks volumes about the inept Querétaro offense, which failed to score against not only Puebla, but everyone else as well.
The Foreign Legion.  As if Tigres weren't already a scary enough opposition, they went out and added Luis Advíncula and Eduardo Vargas to their lineup of international stars.  Both players have 50+ caps for Peru and Chile respectively, and are expected to be starters from this point onwards.  To put it into perspective how good Tigres have gotten (on paper, of course), take a look at Andy Delort.  Delort scored 12 goals in Ligue 1 a year ago, and this week he left Tigres because he wasn't getting any playing time.  And that defense that conceded a league best 13 goals in the Apertura?  It just got better.  Don't let the early results fool you, these guys are dangerous.