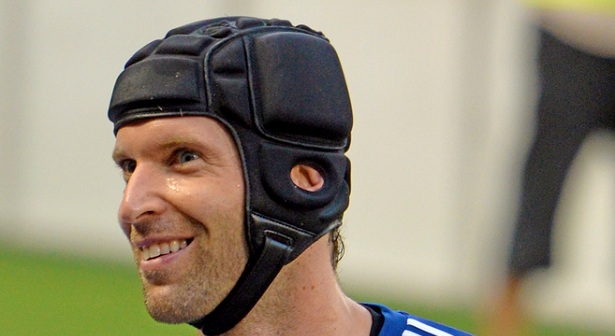 Former Chelsea goalkeeper Petr Cech is hopeful that the Blues will drop points in the coming weeks as Arsenal aim to keep pace with the Premier League leaders in the title race.
Arsenal managed to keep themselves afloat in the Premier League title race by claiming a dramatic 2-1 victory over Burnley at the Emirates Stadium on Sunday but despite the triumph, the Gunners remain a sizeable eight points off of leaders Chelsea in the table.
Arsenal most certainly face a very daunting task to catch up with Chelsea but they will be facing the Blues in a couple of weeks time and despite the difficult job ahead, the Gunners making up ground on their rivals remains well within the realms of possibility.
Now ex-Chelsea star Petr Cech has gone on to speak regarding Chelsea's campaign so far and has expressed hope that his former side will drop points in the coming weeks as Arsenal look to close in on the title.
Speaking in an interview with Sky Sports (quoted by the Sport Review), Cech said, "So far, they have been doing so well, breaking all sorts of records and winning so many games in a row.
"They didn't start so well and then they picked up so hopefully we can find a situation where we can keep winning games and they can lose some points and we will be ready to close the gap."