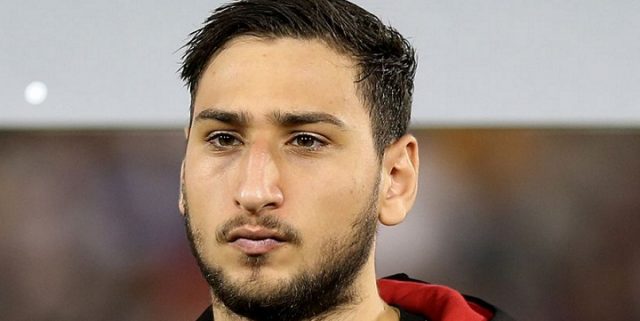 Chelsea and Manchester United will reportedly have to wait to sign Italian sensation Gianluigi Donarumma from AC Milan, according to the Daily Express.
Donarumma (17) is one of the most highly sought after talents in Europe after breaking into the AC Milan first team last season at the age of just 16. The promising form of the youngster has fueled speculation that he could be set for a move to the Premier League.
His current contract expires in 2018 and he has yet to put pen on paper and sign a new contract.  Real Madrid are reportedly looking for a new first choice goalkeeper to replace Keylor Navas next season and David De Gea and Thibaut Courtois of Manchester United and Chelsea respectively being linked with the Spanish giants.
Another club said to be interested are Juventus who will look for a replacement for veteran Gianluigi Buffon who is expected to retire after the 2017-18 season.
At this point nobody can tell whether Donarumma sees his long term future at AC Milan or not. However, should Manchester United and Chelsea make bids; the salary offered is likely to be attractive to the youngster.