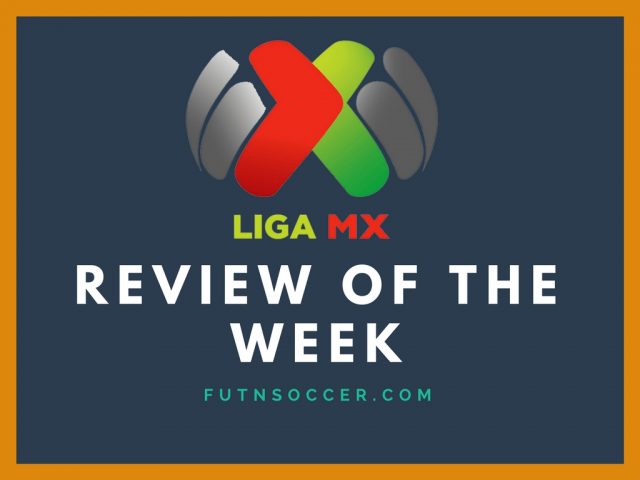 If you needed one word to describe the past weekend in Mexican football, you'd have a few options at your disposal; insane, crazy, nuts, absurd…you get the gist.  This was, for lack of a better term, one of the most Mexican weekends I can remember.  The reigning champs downed by a bottomfeeder? Check.  A game being delayed not once, but twice, by stray animals? Check.  Golazos as far as the eye can see?  Check once more.  With so much going on, let's simplify it; here are the top five things to talk about from Jornada 2.
Down Goes the King. Tigres UANL were fresh off a championship, and after the backups earned a point during week 1, the starters were still resting up from their recent playoff run.  They returned to action in an easy fixture, against lowly Atlas.  What luck for Tigres.  Only things didn't go as planned.  Tigres were sloppy, Atlas applied pressure, and after a first half own-goal Los Felinos were behind at the half.  Atlas never let up and earned a very important three points.
¡Que Golazo!  In a few weeks, Chinese New Year will come and we will begin the Year of the rooster.  But for now, we celebrate the Week of the Golazo.  Who knows why, but just about everyone in Liga MX decided now was the time to try for the spectacular.  Paul Arriola, Gabriel Hauche, Jésús Mendez, Ruben Botta, and even Guillit Peña got in on the action.  Seriously, when you're done reading this, go watch some highlight videos.
Four-Way Race.  For a while now the relegation race has been between Monarcas, Jaguares, and Veracruz.  As of now, they are all within 1 point of each other, and Jaguares hold a game-in-hand against América.  But as things are going, Puebla may find themselves near the drop zone very soon.  While Los Camoteros have been busy being the worst team in the league, Morelia and Veracruz have won games, and even Jaguares looked decent against a very strong opponent.  If Puebla can't figure it out soon they may very well be headed to the Ascenso for the first time since 2005.
Chivas and Monterrey Battle.  Things started great for Chivas.  New kid on the block Rodolfo Pizzaro scored a superb volley, and then Edwin Hernández was left completely unmarked thanks to a brilliantly drawn up screen play.  But it wasn't meant to be.  After two boneheaded errors, Chivas were down to nine men, and Monterrey struck back.  Dorlan Pabón scored the equalizer in the 70th minute, and of course it was from 30 yards out.  What else did you expect?
Raining Cats and Dogs?  Okay, so perhaps it wasn't actually raining cats and dogs at Estadio Hidalgo on Saturday night.  But the game was stopped in the first half because a dog got loose and ended up on the field.  Things only got stranger when the game was stopped again in the second half because a cat ran on the field.  In between these bizarre animal encounters, there was a fantastic game going on.  Both sides produced a couple of great chances, and both keepers were required to make fantastic saves in order to keep their teams in the match.  Unfortunately for Jaguares, their efforts were fruitless, as they fell 1-0.