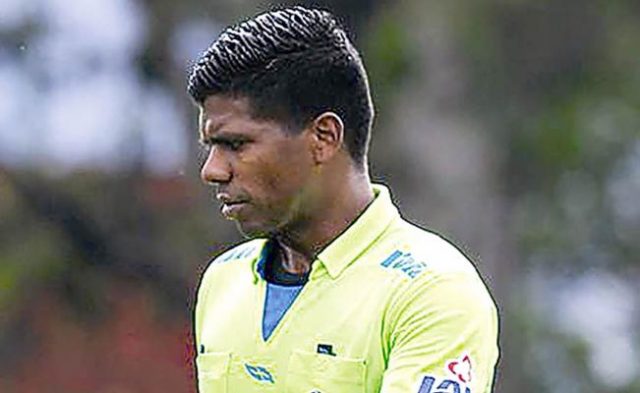 The first week of the Clausura 2017 Liga MX was one of the most exciting and controversial opening weeks in recent history. We saw thrilling games and young referees who made many questionable calls that resulted to be decisive in their respective games. Among the most controversial was a penalty call by Adalid Maganda, 32, in the Club Puebla vs Monterrey game. The call can really be argued either way, so Maganda's decision really is justified.
Racism is unfortunately prevalent within the sport and Mexican soccer is not immune to it. There are still ignorant people who will resort to it when they do not get the call they want. Maganda has sadly experienced it in the past during a Copa MX game between Atlante and Pachuca in 2015. Players from Pachuca reportedly made racist remarks towards Maganda when calls did not go as they wanted.
Understandably the Puebla fans were not happy as they saw their team lose via a penalty in the 86th minute at home against Rayados. What was not understandable is that the fans resulted to racism towards Maganda at the end of the game which has led to an investigation by the Liga MX to clarify the matter.
The referee has begun the season with a great opportunity as Sunday's match was his first in the first division. Hopefully we do not see an incident like this going forward in the Liga MX as a soccer field is no place for this type of ignorance as the beautiful sport is intended as an avenue to unify people of all different types of races and cultures.