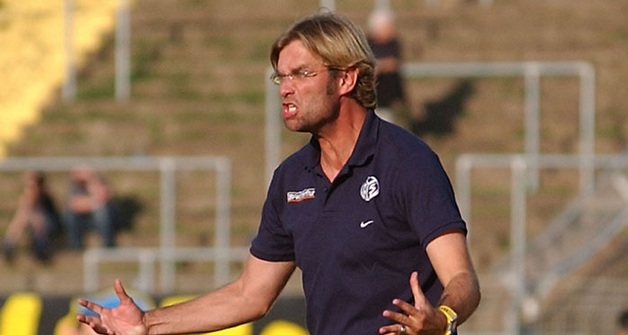 According to SportBild in Germany (via Sky Sports), Liverpool manager Jurgen Klopp will be given a substantial amount of money to use to improve his side for a potential run at the Barclay's Premier League title.
The paper also goes on to state that the German is keen to bring in Bayer Leverkusen's Julian Brandt with part or all of that money.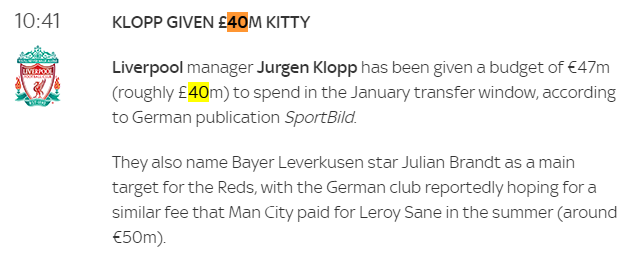 We all know that the big clubs are going to have rumors floating around all month long, but Liverpool are a very interesting case.  They've got a manager that clearly doesn't like the January transfer window.  Yet, the status of his side is up in the air currently.  And with matches only starting to add up, he may feel like he has to dip into the market.
If Liverpool are to do this, it looks very likely that they would take this sort of approach.  It doesn't look like they would take a loan deal like they did last year with Caulker, or that they would sign multiple players.  This is a team that could maybe use one more body in the midfield or attacking areas for right now, and then they can sort out the rest in January.
As far as Brandt goes, it's a big question mark.  But Liverpool will likely try to bring in someone to play in a winger role in this window.  Whether it gets done or not is the massive question.