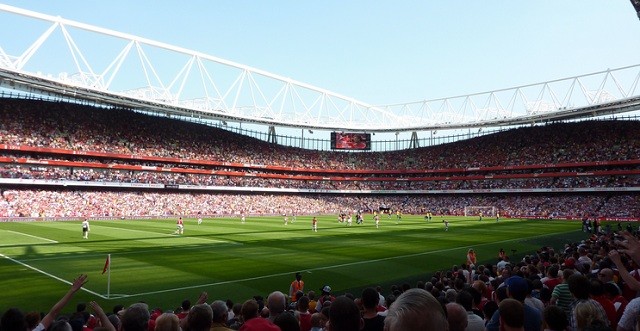 Arsenal are set to complete their first signing of the January transfer window. According to ESPN FC, the Gunners are close to completing a deal for 20-year-old left back Cohen Bramall.
Bramall plays for Northern Premier League Premier Division (the seventh tiered English league) club Hednesford Town F.C. The deal is believed to be worth £40,000.
Bramall caught the attention of the North London side during a trial with the club just before Christmas. He won't feature for the first team this year and is likely to primarily play for the club's U-23 team as he adapts to the English top division.
According to ESPN FC, their sources claim many at Arsenal believe Bramall could develop into a quality left back in the future. They harbor hopes that he'll replace 27-year-old Kieran Gibbs, who has failed to takeover the left back spot from Nacho Monreal and could look to make a move away from the only club he's known.
Arsenal have been linked with a number of young left backs the past few transfer windows and it's clearly a position Arsene Wenger is looking to strengthen. Ricardo Rodriguez, Ben Chilwell, and Celtic's Kieran Tierney have all been linked to the club, as well.
Although Bramall lacks the pedigree of playing in one of England's top divisions, he's already made some headlines with this Rabona assist.
Arsenal are on the lookout for talent in England's lower division after Wenger lamented missing out non-league player's who developed into Premier League stars, such as Jamie Vardy.
Rob Holding was brought in from League One side Bolton for £3 million this summer. Holding has performed well and even gave Wenger enough confidence to sanction Calum Chambers' loan to Middlesbrough, leaving Holding as the club's fourth choice center back.
Bramall could be the latest of a line of young English talent to join Arsenal from the lower divisions.