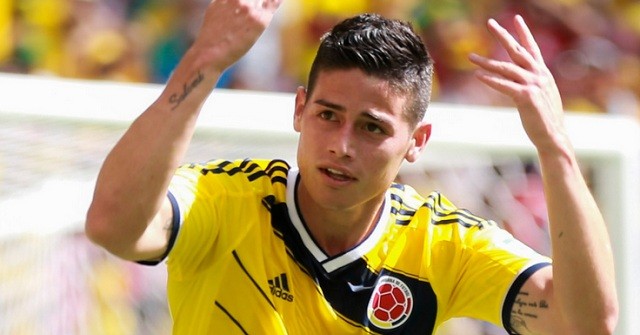 They say new year, new you, but Real Madrid hopes not to become something too different from 2016. Still unbeaten this season, it's time for the Copa del Rey to set the first test of 2017.
Sevilla will visit the Santiago Bernabéu as the current third-placed team in La Liga. They know streaks must always come to an end and they'd be glad to be the ones to break this historic record.
Preferred Formation: 4-3-3
Zinedine Zidane doesn't the start the year with good news, Lucas Vázquez, and Mateo Kovačić will be out for most of the month. On top of that, captain Sergio Ramos won't be available for this particular match. Thankfully, the coach can turn to the side and see some very talented men ready for any challenge. The key for this game is complete focus and efficiency, Sevilla will make you pay if you give them an inch.
GK: Keylor Navas
2016 was like the sun and moon, the first half was fantastic and after his injury, the second half was a bit of a struggle. Also thanks to his defense, clean sheets come rarely now. It's the time to change this.
Defense
RB: Dani Carvajal
At this point, you wouldn't expect Danilo to be the surprise unless a series of events led to it. The #2 is the only right back operating at a consistent level. He'll have to balance defense and offense very carefully.
CB: Raphaël Varane
The Frenchman seems to be finally owning the spot he was destined to have when he was signed in 2011. Pepe's future seems more out than in, so he'll lose a competitor and gain some wiggle room.
CB: Nacho Fernández
Because of Sergio Ramos' absence, Zizou is forced to resort to either Nacho or Pepe. The Portuguese's contract renewal talks aren't happening. However, he's been a key man for almost a decade. Still, Nacho has been a good partner for Varane.
LB: Marcelo
Like Carvajal, he doesn't really have a competitor. Coentrão continues his directionless stay at the club and Nacho usually is placed in the center. Marcelo must also be mindful of leaving his wing unattended.
Midfield
RCM: Luka Modrić
As essential a man as they come. Age will at some point become an important factor in his performances. Even so, he'll play as long as his body and mind will allow him. Kovačić seems like a good replacement.
CM: Casemiro
The coach won't take him out despite his form being far from the one we know he's capable of. He's had time to settle in and now he must start showing some results. Isco, Kovačić, James, and Asensio are all hungry for playing time.
LCM: Toni Kroos
He'll be important in set pieces, except he will miss his favorite ally, Sergio Ramos. He has to follow his usual style and have solid passing accuracy. His vision will also be fundamental in reaching the attacking trio.
Attack
RW: James Rodríguez
His 2016 was like a roller coaster ride. His future at the Bernabéu doesn't look very bright. While he most likely won't leave during this transfer window, he should consider these five coming months his final chances to redeem himself.
ST: Karim Benzema
He hasn't scored a goal in the Copa del Rey since the 2013-14 season. He didn't play any matches last season because of the Cheryshev incident. He can't afford to underperform since Real can sign players in the summer now.
LW: Cristiano Ronaldo
Another calendar year starts for the always-hungry CR7. If he hopes to beat Lionel Messi once again in the Ballon d'Or, he'll have to start working towards that right now. His rival is already ahead in La Liga and the UCL scoring tables.
(4-3-3)