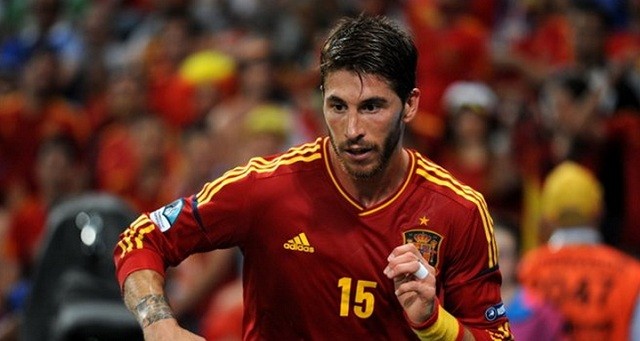 With an effortless win on Thursday against Club América, Real Madrid is one step closer to another FIFA Club World Cup title. Their rivals in the final will be Kashima Antlers, that surprisingly beat Atlético Nacional, the Copa Libertadores winners. Being the underdog works in their favor, as the Spanish giants could underestimate them and end up paying the price.
Preferred Formation: 4-3-3
Zinedine Zidane didn't want to risk anything, so he sent out his usual starters, with the exception of captain Sergio Ramos. He trusted Casemiro once again despite his unstable form. He also gave some minutes to both James Rodríguez and Álvaro Morata. With a trophy at stake, it's fair to assume he'll repeat the lineup. If the #4 is fully recovered, he'd become the only change.
GK: Keylor Navas
He kept a clean sheet for the first time since mid-November. Finishing the year strong could help him get back on track in 2017. At some point, conceding goals in every match will have to change or things could go south.
Defense
RB: Dani Carvajal
He was strongest in the defense rather than the attack. Lucky for him, Lucas Vázquez does enough in the attack for the both of them. No matter how you look at it, Danilo still doesn't do enough to be the starting right back.
CB: Raphaël Varane
He's establishing himself on every game, virtually overtaking Pepe after years of stiff competition. His boss and fellow countryman will expect him to keep that level in this crucial second leg of the season.
CB: Sergio Ramos
Luckily for his teammates, they managed to win without one of his special goals. He scored in the final two years ago versus San Lorenzo, so he'll definitely look to be the "man of the final" once again.
LB: Marcelo
Although he can't shine every day, he's still usually a threat to any defense. Kashima will need to be very careful with this wing, as he forms a very solid pair with Ronaldo. Even so, he must not be careless about his defensive duties.
Midfield
RCM: Luka Modrić
The best on the pitch on Thursday, things truly are different whenever he plays. He wasn't available to play in the year of La Décima, so he'll look to make up for that with a strong presence on Sunday.
CM: Casemiro
He stumbled at the beginning, but slowly came back to correct himself. Mateo Kovačić had been doing an excellent job in his absence, yet it seems the coach will keep the Brazilian regardless of his form.
LCM: Toni Kroos
The German continues to do what he does best: perform at an efficient level that helps the team in a positive way. If he wins this, it would be his third Club World Cup, becoming a winner in three of the past four editions.
Attack
RW: Lucas Vázquez
Arguably one of the most important players since Zinedine Zidane took charge of the team almost a year ago. He's very diligent in his work week in and week out. This will keep him ahead of everyone else while Gareth Bale is gone.
ST: Karim Benzema
He broke the initial 0-0 and left a good impression following Morata's good day against Deportivo La Coruña. It'll be interesting to see how the continue to compete in the second half of the season.
LW: Cristiano Ronaldo
He scored the second goal and celebrated his recent Ballon d'Or win. Come January 1st, he'll have to work hard again if he wants to win his fifth one. This was also his 500th goal at the club level.
(4-3-3)