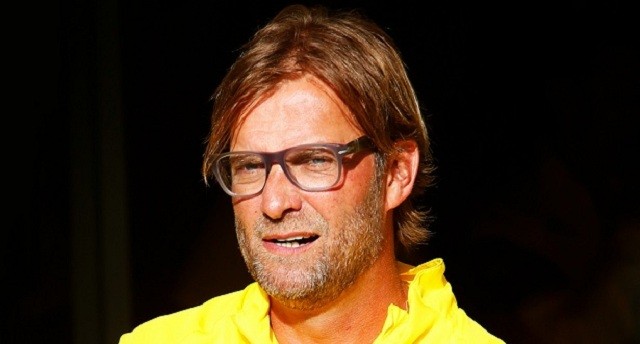 Writing in his column for the Daily Star, Arsenal legend Paul Merson has gone on to hit out at Jurgen Klopp for his defence of goalkeeper Loris Karius following Gary Neville's criticism.
Liverpool dropped valuable points against the likes of Bournemouth and West Ham United recently, and goalkeeper Loris Karius was most certainly at fault for the Reds' shortcomings as he put in shaky performances during the two matches.
Following such horrid displays, Karius understandably faced a barrage of criticism and Sky Sports pundit Gary Neville in particular had some choice words to say about the German youngster by stating that he is not good enough for Liverpool.
Karius most certainly took exception to the harsh words and delivered his own stinging response with an interview in the Daily Mail before Liverpool boss Jurgen Klopp also came to the defence of his goalkeeper by criticizing Neville's credentials as manager.
Neville's fellow pundit at Sky Sports, Paul Merson, has not been left too impressed with Klopp's behavior towards the ex-Valencia manager and the former Arsenal star has now gone on to slam the German boss for his comments.
Writing in his column for the Daily Star, Merson stated that Klopp should not really be too concerned with criticism from the pundits and added that he crossed the line by hitting back at Neville.
Klopp slammed by Merson
The former England international wrote, "He was a breath of fresh air when he came to Liverpool, spoke his mind, said funny things and made everyone laugh. But I nearly fell of my chair when I saw him getting upset about something Gary had said, because he made it personal, and that is out of order.
"Gary Neville is entitled to his opinion. It's his job to give it and sometimes that involves being critical. Get over it! These managers earn a fortune. Why should they care what some pundit says on the TV?
"Klopp had a go at the Kop the other week as well. It's pressure. He's got to be careful or he'll get himself in trouble, because lashing out at a pundit just makes you look stupid. It's just an opinion and it was a decent opinion as well.
"All Gary said was that he wasn't sure about Loris Karius, who has not been playing well. What's wrong with that? The guy's been making mistakes and should expect to be criticised.
"But Klopp made it personal when he questioned whether Gary should be on the TV because he didn't last long as manager of Valencia. He crossed a line when he did that and there was no need for it."