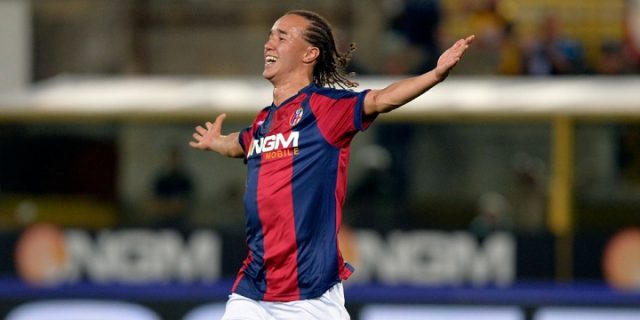 Speaking to Calciomercato (translated by the London Evening Standard), the agent of Diego Laxalt has revealed that the midfielder is wanted by Chelsea manager Antonio Conte.
Chelsea further strengthened their grip at the top of the Premier League table with a 1-0 victory over Southampton at the Stadium of Light on Wednesday night and with every passing game week, the Blues are convincing everyone that they will be able to claim the title this season.
Despite the wonderful run of form though, manager Antonio Conte is the first to admit that there is still a long way to go before his side go on to become league champions and one can be sure that the London side will not be taking their eyes off the ball anytime soon.
In order to boost Chelsea's title aspirations, it has been claimed that Conte will be looking to strengthen his squad during the upcoming January transfer window and a host of names have understandably been bandied about as targets for the Premier League giants by overeager media outlets.
Now even agents seem to be getting on the act as Genoa midfielder Deigo Laxalt's representative Vincenzo D'Ippolito has gone on to claim that Conte is keen on bringing his client to Stamford Bridge.
Chelsea keen on signing Laxalt
D'Ippolito stated that Genoa are open to selling Laxalt at the moment and made a big claim that Conte is keen on signing the 23-year-old for Chelsea after scouting him on numerous occasions.
He told Calciomercato, "Genoa believe in him, but they are always open to selling their players for the right offer. He's not going to leave in January, but the club will definitely listen to offers at the end of the season.
"There are many clubs that have been scouting him. Fiorentina have been watching him for a very long time, they also wanted to sign him last summer, but there are also requests from the Premier League. Conte had been scouting Laxalt when he was in Italy and he'd love to take Laxalt to Chelsea now."
Laxalt is a very highly rated young midfielder who has showed a lot of promise but it remains to be seen as to whether he is already good enough to command a regular first team place in the star studded Chelsea lineup.