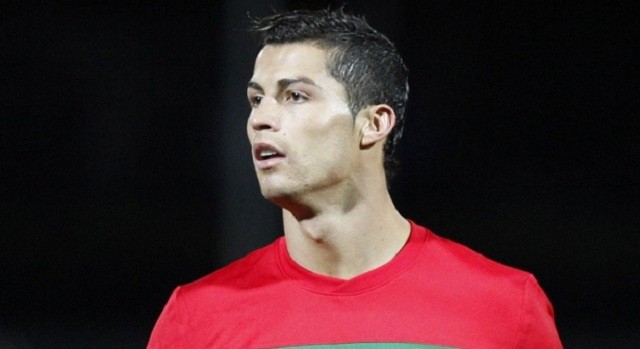 After closing the La Liga year with a last-minute epic victory, Real Madrid must fight for another title: the FIFA Club World Cup. Club América will be their rival in the semi-finals, hoping to surprise the Europeans' stumbling form. Colombia's Atlético Nacional and Japan's Kashima Antlers will also play for a spot in the final. The Mexican squad wants to finally win this trophy so they won't make it easy.
Preferred Formation: 4-3-3
Zinedine Zidane has proved luck is always on his side. With a couple of strategic substitutions and without losing hope, he was able to break a new record: most consecutive unbeaten matches in the club's history. With all his men (except Gareth Bale) available to play, he has the freedom to shape any lineup or system he wants. However, he'll most likely stick to tradition.
GK: Keylor Navas
Clean sheets seem to be a distant memory for the Costa Rican. While results continue to be positive, jointly with the defense they must change that mentality. The Champions League away goal rules are a good way to scare some sense into the players.
Defense
RB: Dani Carvajal
Danilo was once again a very disappointing performer. Untrustworthy even for lower-profile matches, Carvajal can rest easily knowing his spot is almost guaranteed. He should do his part in the clean sheet goal.
CB: Raphaël Varane
Pepe didn't take that chance last weekend to get ahead of Varane. The Frenchman is becoming the player everyone had been expecting him to turn into. His odds are very high, but a surprise isn't ruled out.
CB: Sergio Ramos
Even though his teammate Cristiano Ronaldo may be a popular topic because of his individual award, the captain has been the most prominent subject this week. He was essential in this trophy's 2014 edition.
LB: Marcelo
Despite being the one to blame for the Borussia Dortmund tie, he was the catalyst that helped the win last Saturday become a reality. Like Carvajal, his moves forward must be planned, or lethal counterattacks are possible.
Midfield
RCM: Luka Modrić
One of three top players that wasn't called up for the last La Liga game. The midfield struggled to stand out without the Croatian. His return should bring a big boost to the attack's creativity.
CM: Casemiro
It was his mistake that gave Deportivo La Coruña a chance. His miles away from being the one prior to his injury. Kovačić is on the rise, so the coach must choose appropriately. It seems he'll favor the Brazilian.
LCM: Toni Kroos
The German has established himself as a world-class corner kick taker. Club América must be particularly careful of set pieces. If Casemiro plays, he should lend a hand in the back to avoid costly mistakes.
Attack
RW: Lucas Vázquez
He lost his temper in the previous game. Even so, his fighting nature is something the team needs. James or Asensio are also possible alternatives, yet Lucas' dribbling and speed put him on top.
ST: Karim Benzema
Álvaro Morata did a fine job replacing him over the weekend. Mariano had his time to shine as well. Now two men are waiting for him to decline in form to steal his spot. This would be a good moment for him to block that possibility.
LW: Cristiano Ronaldo
With a fresh win in the Ballon d'Or, his fourth one overall, he'll have the motivation of adding another team title to his trophy room. Since Sergio Ramos can't always be the savior, he has to step it up.
(4-3-3)